Sibling Rivalries Run Rampant In NCAA Men's Basketball
March Madness is nearly upon us and after missing out on the 2020 NCAA Tournament due to the COVID-19 pandemic, oh brother is this year's tourney going to be exciting.
Perhaps even quite literally, as a matter of fact. Two brother acts are playing dominant roles across three schools this season. Pittsburgh Panthers sophomore forward Justin Champagnie is leading the ACC in scoring. He's averaging 18.7 points per game. His twin brother, St. John's Red Storm sophomore guard Julian Champagnie, leads the Big East in scoring, putting up 19.8 ppg.
The teams of both of these siblings still have some work ahead of them if they're going to get their schools to become March Madness contenders this season. St. John's sits fifth in the Big East, 14-8 overall and 8-7 in the conference. Pittsburgh is 11th in the ACC, 9-8 overall and 5-7 in conference play.
That shouldn't be a worry for the Mobley brothers, who play for the USC Trojans. Forwards Evan and Isaiah Mobley have helped Troy to climb to the top of the Pac-12 slate with a 12-2 conference slate and an 18-3 overall mark that is highlighted by an impressive 6-1 road record.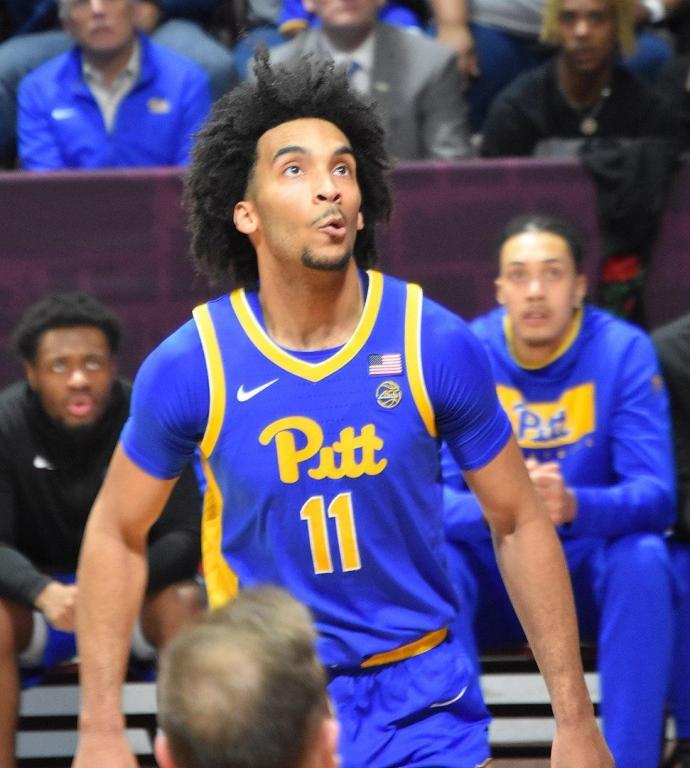 "Julian Champagnie" by Wikimedia is licensed under CC BY 3.0
Champagnie Wishes
Julian Champagnie has scored at least 20 points in nine games for the Red Storm. His high-water mark was a 33-point output during a 97-79 win over Creighton on Jan. 9. He grabbed a season-high 13 rebounds as St. John's upset Villanova 70-59 on Feb. 3.
Justin Champagnie poured in 31 points as the Panthers surprised the Duke Blue Devils 79-73 on Jan. 19. Despite missing a month due to a knee injury, he's topped 20 points six times this season, all during Pittsburgh's last 10 games. He's also enjoyed two games of 20-plus rebounds and had five steals in a game against Wake Forest.
He's being given the inside track by conference insiders to ACC player of the year recognition. Justin has posted 10 double-doubles this season.
Justin is the older of the two by seven minutes. The brothers have always played basketball side-by-side on the same court until they took different journeys in college ball. They started out as teammates at the age of five on a CYO team in their hometown of Brooklyn, N.Y.
Both were cut from their middle school team in sixth grade. Neither were five-star recruits out of high school, but both received their share of college offers. Julian opted to follow in his father's footsteps. Ranford Champagnie was part of an NCAA championship soccer team at St. John's in 1996. Justin decided to set out on his own venture and opted for Pitt.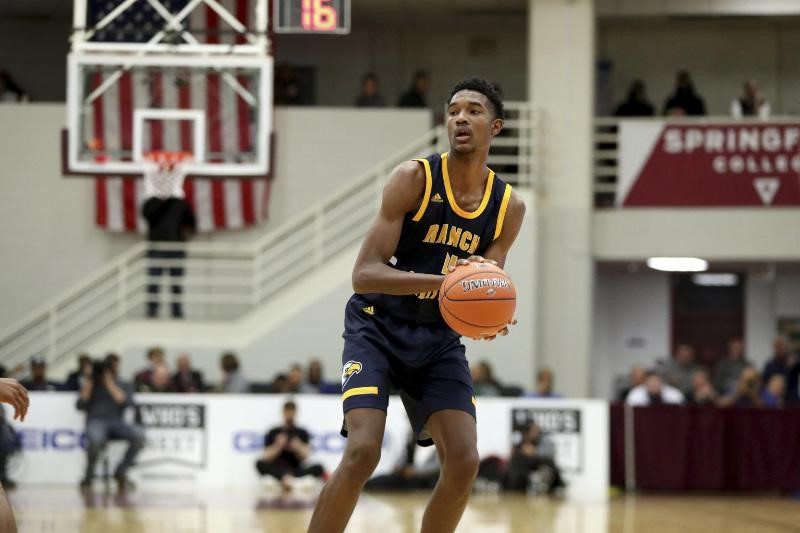 "Evan Mobley by Gregory Payan is licensed under CC BY 3.0
Mobleys Stick Together
Freshman Evan Mobley leads the Trojans in points (16.8), rebounds (9.0), steals (1.0) and blocks (3.1) per game this season. Sophomore Isaiah Mobley is third in points (9.8), and is second in rebounds (7.8) and blocks (1.0).
In an 89-71 victory over the Arizona State Wildcats on Feb. 17, Evan (22) and Isaiah (20) both went off for 20 points. "We had a feel for each other, great chemistry," Evan Mobley told Associated Press.
"I know what's at stake," Isaiah Mobley added. "This team is excellent. When I get going, everyone else gets going."
A five-star recruit out of Rancho Christian School in Temecula, California, Evan opted to follow his brother to the USC campus. Together, they've been terrorizing Pac-12 opponents.
USC fans haven't been this excited about basketball since John Wooden announced his retirement as UCLA's head coach. The Trojans are 18-3 for the first time since 1973-74.
"It's been an excellent ride so far, even through the bumps and the mud," Isaiah Mobley told the Los Angeles Times. "Hopefully we can ride this thing out."
USC hasn't reached the Sweet 16 since 2006-07 and the Trojans were most recently in the Elite Eight in 2000-01. SoCal has never reached the Final Four. This year, though, might be USC's time to shine.
"I don't know the type of team that's going to have the chance to beat USC that I've seen in our league unless you're flush on the court with big guys that could deal with those two under the basket," Arizona State coach Bobby Hurley said of the Mobley brothers.