Louisiana Ragin' Cajuns
Overall Rank: #9
Conference Rank: #1 Sun Belt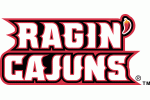 Louisiana had a very impressive first season under the direction of Head Coach Gerry Glasco. The Ragin' Cajuns won 52 games, including 29 straight games at one point, and ran the table in Sun Belt conference play. Louisiana was sent to the Oxford Regional where they won the first two games and then on Regional Final Sunday the Ragin' Cajuns lost two tough games to the Rebels with the second one in dramatic fashion.
2019: 52-6, 25-0
2019 Postseason: NCAA
Coach: Gerry Glasco
Key Departed Players:
Keeli Milligan, OF, .326 BA, 0 HR, 15 RBI, 60 SB
Lexie Comeau, C, .321 BA, 8 HR, 43 RBI
Kourtney Gremillion, INF, .339 BA, 5 HR, 31 RBI
Sarah Hudek, OF, .331 BA, 11 HR, 39 RBI, 10 SB
Key Returning Players:
Alissa Dalton, INF, .400 BA, 4 HR, 43 RBI, 14 SB
Julie Rawls, C/OF, .360 BA, 10 HR, 49 RBI, 12 SB
Raina O'Neal, OF, .326 BA, 10 HR, 36 RBI, 18 SB
Bailey Curry, INF/DP, .317 BA, 6 HR, 35 RBI
Summer Ellyson, P, 1.11 ERA, 39-6 W/L, 272.1 IP, 56 BB, 354 SO
Casey Dixon, P, 1.50 ERA, 0-0 W/L, 4.2 IP, 3 BB, 4 SO
Carrie Boswell, P, 3.16 ERA, 9-0 W/L, 51.0 IP, 21 BB, 15 SO
Kandra Lamb, P, 1.77 ERA, 3-0 W/L, 31.2 IP, 15 BB, 34 SO
Projection:
Louisiana brings back a loaded offensive lineup led by Alissa Dalton, who hit .400 with four homeruns, 43 runs batted in, and 14 stolen bases. Julia Rawls and Raina O'Neal will form the heart of a lineup that will be a huge challenge for opposing pitchers. The pitching staff returns virtually intact led by Summer Ellyson, who was lights out in 2019 as she had a 1.11 earned run average, struck out 354 batters and walked just 56 in 272.1 innings. Carrie Boswell won nine games in 2019, but concentrated on her play at the plate in 2020. Kandra Lamb will step back into the circle after redshirting in 2020. Transfers Karly Heath and Vanessa Freeman will provide Coach Glasco will a couple more options in the circle. Overall, Louisiana should be able to avoid having to go on the road in the NCAA Regional round and have a great shot to get to Oklahoma City in 2021.