LSU Tigers
Overall Rank: #12
Conference Rank: #4 SEC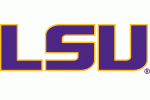 LSU heads into the 2021 season looking to earn a trip back to the Women's College World Series. They advanced to the Minneapolis Super Regional in 2019 where the Tigers were eliminated by a red-hot Golden Gophers team. The everyday lineup will take a little bit of time to rebuild for head coach Beth Torina and her staff this spring as LSU lost a lot of offensive production. However, the Tigers develop players very well so at the end of the day they'll still be a productive offense that scores plenty of runs.
2019: 43-19, 14-10
2019 Postseason: NCAA
Coach: Beth Torina
Key Departed Players:
Amanda Sanchez, INF, .354 BA, 9 HR, 54 RBI
Shemiah Sanchez, INF, .290 BA, 17 HR, 46 RBI
Michaela Schlattman, C, .287 BA, 5 HR, 23 RBI
Elyse Thornhill, UTIL, 285 BA, 8 HR, 35 RBI
Amber Serrett, INF, .263 BA, 8 HR, 26 RBI
Key Returning Players:
Aliyah Andrews, OF, .358 BA, 0 HR, 9 RBI, 47 SB
Shelbi Sunseri, P/UTIL, 340 BA, 17 HR, 60 RBI, 2.34 ERA, 13-10 W/L, 137.2 IP, 60 BB, 86 SO
Amanda Doyle, INF, .284 BA, 8 HR, 38 RBI
Savannah Stewart, OF, .362 BA, 0 HR, 8 RBI, 6 SB
Shelby Wickersham, P, 2.29 ERA, 10-2 W/L, 98.0 IP, 36 BB, 48 SO
Maribeth Gorsuch, P, 2.52 ERA, 13-4 W/L, 111.0 IP, 70 BB, 61 SO
Projection:
Pitching will be the strength of this LSU team with the starting rotation comes back in place for 2020. Shelby Wickersham, Shelbi Sunseri, and Maribeth Gorsuch all won at least ten games in 2019 for the Tigers. Wickersham is going to pitch to contact and trust her defense to make plays as she struck out 48 batters in 98 innings of work in 2019. Sunseri is one of the top dual-threat players in all of college softball. She can get the job done in the circle and at the plate. Sunseri threw 137.2 innings last season, limiting opposing batters to a .218 batting average on the way to 13 wins in 2019. At the plate, Sunseri is a dangerous power threat as she hit 17 homeruns and drove in 60 while hitting an outstanding .340. Maribeth Gorsuch rounds out the rotation and she also won 13 games last year and, if she can be cut down on the walks, she could potentially win 18-20 games this spring. Aliyah Andrews will set the table for the LSU offense with her speed as she stole 47 bases and hit .358 last season. Amanda Doyle will need to build off a solid 2019 season where she hit .284 with eight homeruns and 38 runs batted in. If Doyle can get her power numbers up into double figures homerun wise that will be a big help for them. Look for LSU to hang around the top ten all season long and, if they can be consistent offensively, they will be in the top eight seed conservation in May.