Georgia Bulldogs
Overall Rank: #16
Conference Rank: #6 SEC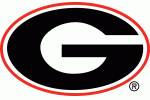 Georgia will be looking to get back to the Women's College World Series in 2021 after winning 42 games and losing to Minnesota in the Minneapolis Regional final. The Bulldogs have evolved into one of the more dynamic offensive teams in all of college softball in recent years. That shouldn't change in 2021. The key to a return trip to the WCWS for Georgia will rely on the progress of the pitching staff.
2019: 42-19, 12-12
2019 Postseason: NCAA
Coach: Lu Harris-Champer
Key Departed Players:
Alyssa DiCarlo, INF, .381 BA, 23 HR, 58 RBI
Alysen Febrey, INF/OF, .314 BA, 9 HR, 36 RBI, 7 SB
Kylie Bass, P, 3.26 ERA, 12-5 W/L, 99.1 IP, 28 BB, 91 SO
Ciara Bryan, INF/OF, .317 BA, 11 HR, 36 RBI, 11 SB
Jordan Doggett, INF, .316 BA, 2 HR, 25 RBI
Justice Milz, INF, .307 BA, 7 HR, 36 RBI
Mahlena O'Neal, C, .245 BA, 5 HR, 36 RBI
Key Returning Players:
Lacey Fincher, INF, .318 BA, 9 HR, 32 RBI, 3 SB
CJ Landrum, OF, .311 BA, 1 HR, 6 RBI, 15 SB
Tyler Armistead, UTIL, .252 BA, 2 HR, 13 RBI
Savana Sikes, INF, .224 BA, 8 HR, 49 RBI
Mary Wilson Avant, 3.05 ERA, 10-5 W/L, 103. 1IP, 50 BB, 94 SO
Alley Cutting, P, 3.32 ERA, 11-4 W/L, 97.2 IP, 38 BB, 75 SO
Projection:
The Bulldogs bring back a balanced lineup that, despite the loss of Alyssa DiCarlo, will be a tough out for most opposing pitching staffs in 2021. Lacey Fincher can hit for a high average and punish an opposing pitcher for power as well. C.J. Landrum is a speed threat on the base paths and stole 15 bases in 15 attempts in 2019. Savana Sikes and Sara Mosley are also legit power threats. The next step in their development will be to elevate the batting average up by about 15-20 points apiece. Mary Wilson Avant and Alley Cutting will be a solid 1-2 punch in the circle for the Bulldogs. Wilson Avant had a 3.05 earned run average in 2019, won ten games, and limited opposing hitters to a .171 batting average, Cutting does a pretty good job of pitching to contact as she only issued 38 walks in 97.2 innings of work while limiting opposing batters to a .229 average in 2019. The SEC will be tough as always, but Georgia should be a candidate to host a regional in 2020.