Overall Rank: #25
Conference Rank: #1 CAA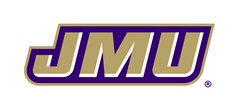 In 2019 James Madison reached the Super Regionals for the second time in program history. The Dukes had to work hard to get that far. Coming through the losers bracket, they had to beat Michigan twice to reach the Super Regionals. And they did just that. That is the type of success expected from this program now. However, Coach Loren LaPorte's squad will have to do it without Megan Good. Not only did Good lead the way in the circle, she also belted 16 homeruns with 58 RBIs.
2019: 51-10, 20-1
2019 Postseason: NCAA
Coach: Loren LaPorte
Key Departed Players:
Megan Good, P/IF, .339 BA, 16 HR, 58 RBI, 1.62 ERA, 21-8 W/L, 190.0 IP, 208 SO
Payton Buresch, P, 1.64 ERA, 6-1 W/L, 47.0 IP, 31 SO
Hannah File, IF, .315 BA, 8 HR, 39 RBI
Kierstin Roadcap, IF/C, .254 BA, 8 HR, 48 RBI
Key Returning Players:
Sara Jubas, IF, .423 BA, 14 HR, 62 RBI
Kate Gordon, OF, .420 BA, 23 HR, 60 RBI
Logan Newton, OF, .382 BA, 10 HR, 45 RBI
Madison Naujokas, IF, .333 BA, 6 HR, 30 RBI
Odicci Alexander, IF/P, .316 BA, 14 HR, 56 RBI, 1.70 ERA, 24-1 W/L, 152.0 IP, 178 SO
Projection:
Odicci Alexander will be the next two-way superstar for the Dukes. She is already a two-time All-American, but now this is Alexander's team. In 2019 Alexander went 24-1 in the circle with a 1.70 ERA, striking out 178 batters in 152.0 innings. She also hit .316 with 14 homeruns and 56 RBIs. However, the Dukes do need to find a second pitcher. Transfers Alexis Bermudez and Kayla Boseman should fill the void. Bermudez comes from Bethune-Cookman where she was the conference's pitcher of the year in 2019 and the rookie of the year in 2018. In the shortened 2020 campaign, she led the Dukes with a 3.55 ERA. Boseman spent one season at Mississippi State where she saw limited action, but she certainly has the talent to make a big impact. James Madison returns most of their key hitters from team that led the NCAA in scoring with 7.57 runs per game in 2019. Sara Jubas and Kate Gordon both hit at least .420 in 2019. They also combined for 37 homeruns and 102 RBIs. Those are impressive numbers. Logan Newton and Madison Naujokas put up gaudy numbers as well. If the offense can keep that up, which seems likely, James Madison will win the CAA even if it takes the pitching staff some time to adjust to life without Good. If the pitching staff can exceed expectations, James Madison will compete for another trip to the Super Regionals.