California Golden Bears
Overall Rank: #40
Conference Rank: #6 Pac-12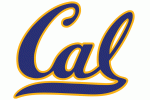 In 2019, and for just the second time under Coach Diane Ninemire, who took over the program in 1988, California missed the NCAA Tournament. The Golden Bears have struggled since their trip to the Women's College World Series in 2012, but have still made the postseason more often than not. This season could be another in which Cal is on the cusp of the NCAA Tournament and a couple games one way or the other may make all the difference.
2019: 28-27, 5-18
2019 Postseason: None
Coach: Diane Ninemire
Key Departed Players:
Lindsey Rood, IF, .396 BA, 5 HR, 25 RBI, 30 SB
Kamalani Dung, P, 2.32 ERA, 13-10 W/L, 157.0 IP, 157 SO
Zoe Conley, P, 3.93 ERA, 8-17 W/L, 151.1 IP, 120 SO
Key Returning Players:
Lauren Espalin, C, .346 BA, 2 HR, 28 RBI
Makena Smith, C, .315 BA, 5 HR, 37 RBI
Amani Bradley, OF, .286 BA, 15 RBI
Karlee Sparacino, IF, .273 BA, 3 HR, 28 RBI
Mikayla Coelho, OF, .262 BA, 8 HR, 29 RBI
Alexandra Perez, P, 2.02 ERA, 6-0 W/L, 45.0 IP, 27 SO
Projection:
If the Golden Bears are going to be successful in the tough Pac-12, they will have to find replacements for pitchers Kamalani Dung and Zoe Conley. The only returning pitcher from the 2019 season is sophomore Alexandra Perez, who went 6-0 in 45.0 innings of work. Texas transfer Chloe Romero and freshmen Sona Halajian and Maggie Joseph are joining the mix and Coach Ninemire will have to find at least one consistent player in the circle out of that group. At the plate there is quite a bit of experience. Lauren Espalin and Makena Smith are back after hitting over .300 in her last full season. Smith also added a team high 37 RBIs and five homeruns, but it Mikayla Coelho who should again be the team's top power hitter. Coelho belted eight homeruns as a sophomore. Just like 2019, this is a California squad that has some talent. But that talent failed to result in wins. If the pieces can come together, Cal should return to the NCAA Tournament, but this is still a young team and the 2022 campaign may be when the Golden Bears finally return to the top of the Pac-12 standings.