Maryland Terrapins
Overall Rank: #10
Conference Rank: #1 Big Ten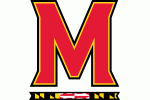 Maryland has won five Big Ten titles since joining the conference six seasons ago. The other year they finished way back in second. Until proven otherwise, the Terrapins will remain the team to beat in the conference. However, the rest of the Big Ten does have some hope in 2020-2021 as Coach Brenda Frese attempts to replace all five starters.
2019-20 Record: 28-4, 16-2
Coach: Brenda Frese
Coach Record: 486-128 at Maryland, 543-158 overall
Key Departed Players (starters in bold)
Kaila Charles, Guard, 14.3 ppg
Shakira Austin, Forward, 12.0 ppg
Stephanie Jones, Forward, 11.3 ppg
Taylor Mikesell, Guard, 11.2 ppg
Blair Watson, Guard, 7.8 ppg
Sara Vujacic, Guard, 3.5 ppg
Key Returning Players (starters in bold)
Ashley Owusu, Sophomore, Guard, 12.0 ppg
Diamond Miller, Sophomore, Guard, 7.7 ppg
Faith Masonius, Sophomore, Guard/Forward, 3.8 ppg
Channise Lewis, Junior, Guard, dnp last season
Key New Players
Katie Benzan, Senior, Guard, Grad Transfer from Harvard
Chloe Bibby, Senior, Guard/Forward, Transfer from Mississippi State
Mimi Collins, Sophomore, Forward, Transfer from Tennessee
Taisiya Kozlova, Freshman, Guard
Angel Reese, Freshman, Forward/Guard
Zoe Young, RS Freshman, Guard
Projection:
Despite losing all five starters, Maryland does return a double digit scorer who started half of the team's games last season. Ashley Owusu had a very productive freshman campaign, averaging 12.0 points and 5.4 assists. She earned Big Ten Freshman of the Year accolades and is suddenly the experienced leader on this team. A couple of other sophomores will look for more playing time this season too. Diamond Miller and Faith Masonius were the clear second and third options for Maryland off the bench in 2019-2020. That experience, and more available minutes, should lead to more production this time around. The only returning upperclassman is Channise Lewis, who missed last season. The point guard was a part-time starter two years ago and dished out 5.4 assists. Three Division I transfers will bring more experience to the roster. Katie Benzan was an All-Ivy League First-Team honoree three times before coming to College Park. Chloe Bibby was a starter at Mississippi State and is a solid rebounder and shooter. Mimi Collins spent just one season at Tennessee where she averaged 5.5 points and rebounds. While all of that experience is great, Maryland fans are most excited about incoming freshman Angel Reese. The 6-3 wing is the highest ranked incoming recruit in Maryland history and will make a huge impact right away. There are a lot of new pieces here, but Coach Frese has the talent and depth she needs to win another Big Ten title.
Projected Postseason Tournament:
NCAA
By the Numbers:
Scoring Offense: 82.8 (4th in nation, 1st in conference)
Scoring Defense: 57.0 (29, 2)
Field-Goal Percentage: 46.8 (11, 2)
Field-Goal Defense: 36.6 (42, 3)
Three-Point Field Goals Per Game: 6.6 (115, 6)
Three-Point Field-Goal Percentage: 36.6 (16, 2)
Free-Throw Percentage: 70.7 (139, 6)
Rebound Margin: 8.7 (16, 1)
Assists Per Game: 18.3 (8, 2)
Turnovers Per Game: 14.8 (120, 8)
Madness 2020 Women's Basketball Recruit Rankings: