Oregon State Beavers
Overall Rank: #19
Conference Rank: #5 Pac-12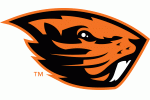 Oregon State finished 10-8 in Pac-12 play last season, their worst conference record since 2012-2013. The Beavers lost Mikayla Pivec and her 14.6 points per game, but then Destiny Slocum transferred to Arkansas. Despite those losses, Coach Scott Rueck has a solid returning core to build around and some very talented newcomers to help fill the gaps.
2019-20 Record: 23-9, 10-8
Coach: Scott Rueck
Coach Record: 205-96 at Oregon State, 493-184 overall
Key Departed Players (starters in bold)
Destiny Slocum, 14.9 ppg
Mikayla Pivec, 14.8 ppg
Maddie Washington, 3.5 ppg
Key Returning Players (starters in bold)
Taylor Jones, Sophomore, Forward, 12.3 ppg
Aleah Goodman, Senior, Guard, 8.8 ppg
Kennedy Brown, Sophomore, Forward, 6.3 ppg
Jasmine Simmons, Junior, Guard, 2.8 ppg
Noelle Mannen, Sophomore, Guard, 1.5 ppg
Key New Players
Andrea Aquino, Sophomore, Forward
Ana Teresa Faustino, Freshman, Guard
Sasha Goforth, Freshman, Guard
Ellie Mack, Senior, Forward, Grad Transfer from Bucknell
Jelena Mitrovic, RS Freshman, Forward/Center
Savannah Samuel, Freshman, Guard
Jovana Subasic, Senior, Forward, Grad Transfer from Washington State
Projection:
Oregon State's focus could shift to the frontcourt this year around forward Taylor Jones. As a freshman last year Jones averaged 12.3 points, 7.3 rebounds and 1.9 blocks. She shot an impressive 58.3 percent from the floor and has already proven to be a very dangerous scoring threat in the paint. The frontcourt also returns fellow sophomore Kennedy Brown, who averaged 6.3 points, 7.6 rebounds and 1.4 blocks. The frontcourt will also get a boost from Washington State graduate transfer Jovana Subasic. She was a starter down the stretch for the Cougars last season and will be another solid rebounder and shot blocker to bring into the game when Jones or Brown needs a rest. Ellie Mack will add another dimension to the frontcourt. The 6-3 transfer from Bucknell averaged 15.0 points, 6.5 rebounds and 2.4 assists and shot an impressive 43.2 percent from beyond the arc. The key for Oregon State will be in the backcourt. Aleah Goodman will be the new leader of the unit. She is a fine ball handler and a great three-point shooter. The expectations for freshman Sasha Goforth are very high. She will be asked to help replace Slocum and Pivec in the scoring department. If Oregon State's backcourt can live up to expectations, this will be an Oregon State team that can find themselves back towards the top of the Pac-12 standings.
Projected Postseason Tournament:
NCAA
By the Numbers:
Scoring Offense: 71.7 (48th in nation, 4th in conference)
Scoring Defense: 58.4 (50, 3)
Field-Goal Percentage: 46.3 (12, 2)
Field-Goal Defense: 35.3 (16, 1)
Three-Point Field Goals Per Game: 7.6 (48, 4)
Three-Point Field-Goal Percentage: 36.9 (14, 2)
Free-Throw Percentage: 70.4 (145, 9(
Rebound Margin: 10.4 (6, 1)
Assists Per Game: 16.6 (19, 2)
Turnovers Per Game: 14.2 (74, 5)
Madness 2020 Women's Basketball Recruit Rankings: