Illinois Fighting Illini
2020-2021 Overall Rank: #11
Conference Rank: #4 Big Ten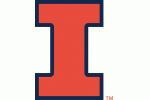 In his third season at Illinois, Brad Underwood finally got Illinois back to national relevance. If there was an NCAA Tournament, the Fighting Illini would have made their first appearance since 2013. This season, Illinois returns every starter from last year's team that won 21 games. Ayo Dosunmu and Kofi Cockburn will make up one of the top returning duos in the nation. Underwood has Illinois back to being one of the top teams in the Big Ten.
2019-20 Record: 21-10, 13-7
Coach: Brad Underwood
Coach Record: 47-48 at Illinois, 99-75 overall
Key Departed Players:
Andres Feliz, Guard, 11.0 ppg
Kipper Nichols, Guard, 3.4 ppg
Key Returning Players:
Ayo Dosunmu, Junior, Guard, 16.6 ppg
Kofi Cockburn, Sophomore, Center, 13.3 ppg
Trent Frazier, Senior, Guard, 9.1 ppg
Giorgi Bezhanishvili, Junior, Forward, 6.8 ppg
Da'Monte Williams, Senior, Guard, 2.8 ppg
Benjamin Bosmans-Verdonk, RS Freshman, Forward, 1.2 ppg
Jermaine Hamlin, Sophomore, Center, 0.9 ppg
Key New Players:
Andre Curbelo, Freshman, Guard
Jacob Grandison, Junior, Guard, Transfer from Holy Cross
Coleman Hawkins, Freshman, Forward
Austin Hutcherson, Junior, Guard, Transfer from Junior College
Adam Miller, Freshman, Guard
Projection:
Ayo Dosunmu and Kofi Cockburn's decisions to return to Illinois instantly made the Illini a Final Four contender. Dosunmu earned First Team All-Big Ten honors last season behind 16.6 points, 4.3 rebounds and 3.3 assists per game. Meanwhile Kofi Cockburn took the Big Ten by storm, earning Big Ten Freshman of the Year. Cockburn averaged 13.3 points, 8.8 rebounds and 1.4 blocks in his first collegiate season. Dosunmu and Cockburn will be one of the top duos in the nation. The other three starters return for the Fighting Illini as well. Trent Frazier, Giorgi Bezhanishvili and Da'Monte Williams are all upperclassmen, making Illinois' starting five one of the most experienced in the country. The Illini's bench will be much more unproven, however. The only returning reserves are Benjamin Bosmans-Verdonk, who played in just nine games last year, and Jermaine Hamlin, who appeared in 16 contests. Luckily, Brad Underwood has a top-20 recruiting class which includes two four-star, top-50 prospects. Adam Miller and Andre Curbelo are both guards ranked in the top-50 nationally while Coleman Hawkins is a forward ranked just outside the top-150. Illinois also welcomes two transfers to the team. Jacob Grandison spent two seasons at Holy Cross where he started 50 games and averaged 13.9 points, 5.0 rebounds, 2.9 assists and 1.1 steals as a sophomore. Meanwhile, Austin Hutcherson is a transfer from Wesleyan with no Division I experience. With Dosunmu and Cockburn back along with the rest of their starting lineup, Illinois will be one of the top teams in the Big Ten and in the nation. The progress and production from their bench could end up dictating just how far this team can go, though.
Projected Postseason Tournament:
NCAA
By the Numbers:
Scoring Offense: 72.2 (136th in nation, 5th in conference)
Scoring Defense: 65.3 (64, 7)
Field-Goal Percentage: 44.3 (145, 7)
Field-Goal Defense: 41.5 (94, 9)
Three-Point Field Goals Per Game: 5.6 (308, 12)
Three-Point Field-Goal Percentage: 30.9 (294, 14)
Free-Throw Percentage: 72.8 (110, 7)
Rebound Margin: 7.5 (11, 1)
Assists Per Game: 13.3 (162, 10)
Turnovers Per Game: 12.1 (85, 9)
Madness 2021 NBA Draft Rankings:
Madness 2020 Men's Basketball Recruit Rankings: