Houston Cougars
2020-2021 Overall Rank: #13
Conference Rank: #1 American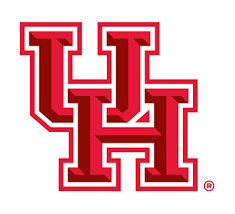 Houston was well on their way to their third straight NCAA Tournament appearance before the season was cut short. The Cougars finished tied atop the American Athletic Conference standings with a 13-5 record and were playing relatively well down the stretch. With five of their top seven scorers from last season back, Coach Kelvin Sampson's team should be right in the mix for another conference title.
2019-20 Record: 23-8, 13-5
Coach: Kelvin Sampson
Coach Record: 138-59 at Houston, 637-331 overall
Key Departed Players:
Nate Hinton, Guard, 10.6 ppg
Chris Harris Jr, Center, 4.1 ppg
Key Returning Players:
Caleb Mills, Sophomore, Guard, 13.2 ppg
Quentin Grimes, Junior, Guard, 12.1 ppg
Fabian White Jr, Senior, Forward, 9.3 ppg
DeJon Jarreau, Senior, Guard, 9.0 ppg
Marcus Sasser, Sophomore, Guard, 8.1 ppg
Justin Gorham, Senior, Forward, 3.0 ppg
Brison Gresham, Senior, Forward/Center, 2.9 ppg
Caleb Broodo, Junior, Center, 1.0 ppg
Key New Players:
Reggie Chaney, Junior, Forward, Transfer from Arkansas
Ryan Elvin, Freshman, Guard
Tramon Mark, Freshman, Guard
Kiyron Powell, Freshman, Center
J'Wan Roberts, RS Freshman, Forward
Jamal Snead, Freshman, Guard
Cameron Tyson, Sophomore, Guard, Transfer from Idaho
Projection:
Caleb Mills had a great 2019-2020 season, averaging 13.2 points per game. He is a pure scorer and provided a great offensive spark off the bench. Mills may play that role again, but either way he will score in bunches again in 2020-2021. Quentin Grimes came over from Kansas and averaged 12.1 points and 2.6 assists during his debut season in Houston. DeJon Jarreau is the senior leader of the backcourt and dished out a team high 3.7 assists per game. Jarreau has never been a shooter, but he can finish around the basket. Marcus Sasser started 17 games as a freshman and knocked down a team high 57 three-pointers. Like Mills, Sasser can provide instant offense. Cameron Tyson comes from Idaho where he averaged 13.5 points per game. There are plenty of scorers in the backcourt, but Fabian White is the only proven option in the frontcourt after averaging 9.3 points and 5.5 rebounds. Seniors Justin Gorham and Brison Gresham were both in the regular rotation last season, but averaged less than 15 minutes per game. Houston really does not need either of them to do a lot of scoring, but they will be asked to play a larger role on the glass. Arkansas transfer Reggie Chaney will give Coach Sampson another experienced frontcourt option. This time around the Cougars should not have to rely too much on their freshmen, but that may not stop newcomers like Tramon Mark from making an impact.
Projected Postseason Tournament:
NCAA
By the Numbers:
Scoring Offense: 72.3 (131st in nation, 4th in conference)
Scoring Defense: 62.1 (11, 1)
Field-Goal Percentage: 42.2 (255, 6)
Field-Goal Defense: 38.3 (7, 2)
Three-Point Field Goals Per Game: 7.0 (205, 5)
Three-Point Field-Goal Percentage: 33.7 (159, 1)
Free-Throw Percentage: 73.0 (105, 3)
Rebound Margin: 9.5 (1, 1)
Assists Per Game: 12.9 (194, 8)
Turnovers Per Game: 11.9 (70, 2)
Madness 2020 Men's Basketball Recruit Rankings: