TCU Horned Frogs
Overall Rank: #28
Conference Rank: #3 Big 12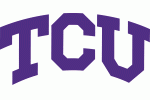 There are many unfortunate stories in college basketball based on the way last season ended, but TCU is right up there. The Horned Frogs had been to the WNIT five of the last six years heading into last season. They had not been to the NCAA Tournament since 2010. All of that was about to change. TCU ended last season with a 22-7 record overall and a second place finish in Big 12 play with a 12-5 mark. They were clearly about to end their NCAA drought when the season came to a halt. With four starters gone returning to that position is in doubt, but Coach Raegan Pebley has brought in a lot of quality pieces to help fill in around returning superstar Lauren Heard.
2019-20 Record: 22-7, 13-5
Coach: Raegan Pebley
Coach Record: 95-71 at TCU, 251-246 overall
Key Departed Players (starters in bold)
Kianna Ray, Guard, 12.7 ppg
Jayde Woods, Guard, 10.5 ppg
Jaycee Bradley, Guard, 9.6 ppg
Adeola Akomolafe, Forward, 5.4 ppg
Ryann Payne, Guard, 2.9 ppg
Becky Obinma, Center, 1.6 ppg
Ella Hellessey, Forward, 1.2 ppg
Key Returning Players (starters in bold)
Lauren Heard, Senior, Guard, 18.4 ppg
Michelle Berry, Senior, Forward, 5.6 ppg
Yummy Morris, Junior, Forward, 3.0 ppg
Tavy Diggs, Sophomore, Guard, 0.8 ppg
Key New Players
Amari Conn, Freshman, Guard
Caroline Germond, Junior, Guard, JC Transfer
Aja Holmes, Freshman, Guard
Aahliyah Jackson, Senior, Guard, Grad Transfer from Texas A&M
Kayla Mokwuah, Junior, Center, Transfer from George Washington, pending waiver
Aaliyah Morgan, Freshman, Forward
Patricia Morris, Junior, Forward, Transfer from Oregon State, pending waiver
Adhel Tac, Freshman, Forward
Projection:
Heard could score even more this season after easily leading the team with 18.4 points per game last season. Heard will not take a ton of three-pointers, but she is consistent when she does. On top of all of the scoring Heard also led the team with 6.6 rebounds, 4.0 assists and 2.1 steals. Michelle Berry is the only other returning player who averaged over ten minutes per game with the Horned Frogs in 2019-2020. The 6-2 senior is very tough on the glass and should emerge as a much more dangerous scorer now that she has the opportunity. Junior college transfer Caroline Germond should help take away some of the ball handling responsibilities from Heard in order to free her up to do even more scoring. The backcourt also adds Texas A&M transfer Aahliyah Jackson and top recruit Aja Holmes. The frontcourt is where things could start going wrong for TCU. If transfers Kayla Mokwuah and Patricia Morris are eligible, it would be a big boost to TCU. If not, freshman Aaliyah Morgan and little used players like Yummy Morris will have to step up and be productive from day one. Finishing second in the Big 12 again will be asking a lot, but do not be surprised if Coach Pebley finds the right pieces to at least put an end to that decade long tournament drought.
Projected Postseason Tournament:
NCAA
By the Numbers:
Scoring Offense: 71.4 (53rd in nation, 5th in conference)
Scoring Defense: 64.8 (184, 6)
Field-Goal Percentage: 39.8 (173, 8)
Field-Goal Defense: 39.9 (171, 8)
Three-Point Field Goals Per Game: 6.9 (92, 4)
Three-Point Field-Goal Percentage: 34.5 (50, 4)
Free-Throw Percentage: 67.1 (236, 7)
Rebound Margin: -0.8 (202, 7)
Assists Per Game: 14.3 (84, 6)
Turnovers Per Game: 14.8 (115, 3)
Madness 2020 Women's Basketball Recruit Rankings:
#72 Aja Holmes
#130 Aaliyah Morgan