Georgia Bulldogs
Overall Rank: #31
Conference Rank: #6 SEC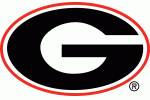 Georgia has suffered two average seasons that would have ended in missed NCAA Tournaments. For Lady Bulldog fans, that is a long stretch of mediocrity. This is a program that only missed the NCAA Tournament twice between 1982 and 2014. Now they have missed the tournament three times in the last four years. The good news is Georgia returns four starters to a team that finished 17-14 overall and they should be knocking on the door of the NCAA Tournament in 2021.
2019-20 Record: 17-14, 7-9
Coach: Joni Taylor
Coach Record: 97-57 at Georgia, 97-57 overall
Key Departed Players (starters in bold)
Stephanie Paul, Forward, 6.4 ppg
Shaniya Jones, Guard, 4.9 ppg
Kaila Hubbard, Guard, 2.4 ppg
Key Returning Players (starters in bold)
Gabby Connally, Senior, Guard, 12.6 ppg
Jenna Staiti, Senior, Center, 11.9 ppg
Maya Caldwell, Senior, Guard, 9.8 ppg
Que Morrison, Senior, Guard, 7.7 ppg
Javyn Nicholson, Sophomore, Forward, 3.5 ppg
Caitlin Hose, Junior, Guard, 2.5 ppg
Malury Bates, Junior, Forward, 2.3 ppg
Jordan Isaacs, Sophomore, Forward, 2.2 ppg
Chloe Chapman, Sophomore, Guard, 1.8 ppg
Key New Players
Sarah Ashlee Barker, Freshman, Guard
Mikayla Coombs, Junior, Guard, Transfer from UConn
Maori Davenport, Sophomore, Center, Transfer from Rutgers, not eligible
Zoesha Smith, Freshman, Forward
Projection:
The senior backcourt trio of Gabby Connally, Maya Caldwell and Que Morrison will again lead this team. Connally tallied a team high 12.6 points and 3.6 assists per game. On a team that struggled shooting from beyond the arc, it is Connally who is the main threat. She connected on 34.0 percent of her 150 attempts from beyond the arc. Caldwell averaged 9.8 points per game, but was terribly inconsistent from beyond the arc. Morris shot 37.2 percent from beyond the arc, but only took 43 attempts in 26 appearances last season. Even if the shooting does not improve, those three will do plenty of scoring. Jenna Staiti is another senior returning starter. The 6-4 center averaged 11.9 points and led the team with 6.6 rebounds and 1.8 blocks. Georgia will need some younger forwards to step up to help replace Stephanie Paul. Malury Bates is the most dangerous on the defensive end, while sophomores Javyn Nicholson and Jordan Isaacs showed plenty of potential as freshmen and are ready to step into larger roles. Add incoming freshman Sarah Ashlee Barker and Connecticut transfer Mikayla Coombs and Coach Joni Taylor has more than enough depth to surround her four senior starters with the quality they need to compete in the tough SEC.
Projected Postseason Tournament:
NCAA
By the Numbers:
Scoring Offense: 63.2 (217th in nation, 13th in conference)
Scoring Defense: 63.0 (133, 7)
Field-Goal Percentage: 40.5 (134, 12)
Field-Goal Defense: 39.5 (159, 7)
Three-Point Field Goals Per Game: 4.3 (299, 10)
Three-Point Field-Goal Percentage: 29.8 (236, 12)
Free-Throw Percentage: 72.5 (93, 3)
Rebound Margin: 1.4 (143, 9)
Assists Per Game: 13.4 (134, 6)
Turnovers Per Game: 17.2 (249, 11)
Madness 2020 Women's Basketball Recruit Rankings: