LSU Tigers
2020-2021 Overall Rank: #18
Conference Rank: #2 SEC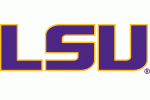 Following their SEC title winning season in 2018-2019, LSU took a small step back last year, finishing 12-6 in conference play and finishing in a tie for second place. The biggest disappointment came down the stretch where the Tigers lost six of their last nine games before the season was cancelled. Coach Will Wade will hope to turn things around quickly with four key players returning and a ton of new talent coming into the program.
2019-20 Record: 21-10, 12-6
Coach: Will Wade
Coach Record: 64-30 at LSU, 155-75 overall
Key Departed Players:
Skylar Mays, Guard, 16.7 ppg
Emmitt Williams, Forward, 13.3 ppg
Marlon Taylor, Guard, 5.9 ppg
James Bishop, Guard, 3.1 ppg
Key Returning Players:
Trendon Watford, Sophomore, Forward, 13.6 ppg
Javonte Smart, Junior, Guard, 12.5 ppg
Darius Days, Junior, Forward, 11.1 ppg
Charles Manning Jr, Senior, Guard, 7.9 ppg
Aundre Hyatt, Sophomore, Guard, 1.9 ppg
Key New Players:
Jalen Cook, Freshman, Guard
Parker Edwards, Sophomore, Guard, Transfer from Southeastern Louisiana
Brandon Egermo, Freshman, Guard
Eric Gaines, Freshman, Guard
Josh Gray, Freshman, Center
Josh LeBlanc Sr, Junior, Forward, Transfer from Georgetown, not eligible
Shareef O'Neal, Sophomore, Forward, Transfer from UCLA, not eligible
Bryan Penn-Johnson, Sophomore, Center, Transfer from Washington
Cameron Thomas, Freshman, Guard
Mwani Wilkinson, Freshman, Forward
Projection:
LSU will build around four key returning players. Trendon Watford had a great freshman campaign, averaging 13.6 points and a team high 7.2 rebounds. While his three-point shooting was nothing to write home about during his freshman season, Watford can face up to the basket and do some damage and that will always make him difficult to defend. Darius Days is the forward who can really stretch the floor. He too shot under 30 percent from beyond the arc, but took 132 three-pointers on the year. If Days can be a little more consistent, he will easily score more than 11.1 points per game during his junior year. Javonte Smart and Charles Manning are the returning players on the perimeter. Smart had a solid sophomore season, averaging 12.5 points and 4.2 assists per game. Many thought he would score even more in 2019-2020, but he was productive and more efficient than he was as a freshman. Now he will be asked to be the main scoring threat in the backcourt and those are some big shoes to fill after Skylar Mays last year and Tremont Waters the year before that. Coach Wade will rely heavily on his freshmen, most notably Cameron Thomas. The shooting guard will be expected to help pick up some of the scoring slack lost with Mays. Mwani Wilkinson and Eric Gaines also have the talent to at least provide some decent depth as freshmen. Overall, this is a pretty young team with just one senior on the roster. However, that youth should not stop LSU from competing for an SEC title and making a nice little NCAA Tournament run.
Projected Postseason Tournament:
NCAA
By the Numbers:
Scoring Offense: 80.5 (9th in nation, 2nd in conference)
Scoring Defense: 73.3 (281, 11)
Field-Goal Percentage: 47.1 (23, 1)
Field-Goal Defense: 42.3 (141, 8)
Three-Point Field Goals Per Game: 6.8 (217, 7)
Three-Point Field-Goal Percentage: 32.7 (212, 7)
Free-Throw Percentage: 76.9 (18, 3)
Rebound Margin: 6.3 (24, 2)
Assists Per Game: 12.8 (200, 8)
Turnovers Per Game: 12.6 (123, 4)
Madness 2021 NBA Draft Rankings:
Madness 2020 Men's Basketball Recruit Rankings: