Creighton Bluejays
2020-2021 Overall Rank: #19
Conference Rank: #2 Big East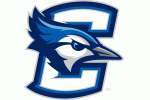 Last year Creighton was well on their way to the NCAA Tournament after having to settle for the NIT a year prior. The Bluejays were 24-7 overall and 13-5 in Big East play when the season was cancelled. That 13-5 record was good enough for a share of their first ever Big East regular season title. Losing leading scorer Ty-Shon Alexander is a blow, but Coach Greg McDermott returns his next five leading scorers from last season and brings in another talented group of newcomers who are ready to pick up the slack.
2019-20 Record: 24-7, 13-5
Coach: Greg McDermott
Coach Record: 231-116 at Creighton, 511-311 overall
Key Departed Players:
Ty-Shon Alexander, Guard, 16.9 ppg
Kelvin Jones, Center, 3.0 ppg
Jalen Windham, Guard, 2.6 ppg
Key Returning Players:
Marcus Zegarowski, Junior, Guard, 16.1 ppg
Denzel Mahoney, Senior, Guard/Forward, 12.0 ppg
Mitch Ballock, Senior, Guard, 11.9 ppg
Damien Jefferson, Senior, Forward, 9.4 ppg
Christian Bishop, Junior, Forward, 8.6 ppg
Shereef Mitchell, Sophomore, Guard, 2.7 ppg
Jacob Epperson, Junior, Center, DNP last season
Key New Players:
Rati Andronikashvili, Freshman, Guard
Devin Davis, Freshman, Guard
Antwann Jones, Sophomore, Guard, Transfer from Memphis
Ryan Kalkbrenner, Freshman, Center
Modestas Kancleris, Freshman, Forward
Andrew Merfeld, Freshman, Guard
Alex O'Connell, Senior, Guard, Transfer from Duke, not eligible
Sami Osmani, Freshman, Guard
Projection:
Marcus Zegarowski has quickly turned into one of the best players in the Big East. After averaging 10.4 points and 3.4 assists as a freshman, last year Zegarowski boosted those numbers to 16.1 points and 5.0 assists on his way to earning a variety of All-American accolades and second-team All-Big East honors. Once again Mitch Ballock will join him in the backcourt. Ballock is one of the best pure shooters in the country and knocked down 43.5 percent of his 214 attempts from beyond the arc last season. Denzel Mahoney transferred in from Southeast Missouri last season and immediately turned into a major scoring threat off the bench. The 6-5 wing averaged a dozen points per game and could step into a starting role during his senior season. Even if he does not, Mahoney will play a big role either way. Rati Andronikashvili and Memphis transfer Antwann Jones will give Coach McDermott plenty of options on the perimeter. The frontcourt will look much the same with Damien Jefferson and Christian Bishop leading the way. There should be more depth if Jacob Epperson can get healthy and stay that way and if Ryan Kalkbrenner can live up to his potential right away. Those options should help Creighton improve in the rebounding department where they often struggled last season. But with such an experienced squad that won a Big East regular season title last year, do not be surprised to see Creighton right in the mix for another conference crown in 2020-2021.
Projected Postseason Tournament:
NCAA
By the Numbers:
Scoring Offense: 78.3 (20th in nation, 1st in conference)
Scoring Defense: 69.7 (189, 6)
Field-Goal Percentage: 47.1 (24, 1)
Field-Goal Defense: 42.0 (124, 8)
Three-Point Field Goals Per Game: 9.7 (14, 3)
Three-Point Field-Goal Percentage: 38.6 (9, 1)
Free-Throw Percentage: 73.9 (83, 4)
Rebound Margin: -2.2 (276, 9)
Assists Per Game: 15.8 (17, 1)
Turnovers Per Game: 10.9 (17, 1)
Madness 2021 NBA Draft Rankings:
Madness 2020 Men's Basketball Recruit Rankings:
#95 Rati Andronikashvilli