LSU Tigers
Overall Rank: #34
Conference Rank: #7 SEC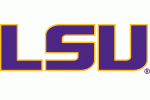 Following a disappointing 2018-2019 campaign, LSU rebounded last season and finished the shortened year 19-9 overall. Coach Nikki Fargas does lose a couple starters, including Ayana Mitchell who averaged 13.0 points per game, but four key seniors are back to lead the Tigers back to another successful season.
2019-20 Record: 20-10, 9-7
Coach: Nikki Fargas
Coach Record: 167-116 at LSU, 234-137 overall
Key Departed Players (starters in bold)
Avana Mitchell, Forward, 13.0 ppg
Jaelyn Richard-Harris, Guard, 4.9 ppg
Mercedes Brooks, Guard/Forward, 3.1 ppg
Key Returning Players (starters in bold)
Khayla Pointer, Senior, Guard, 14.8 ppg
Faustine Aifuwa, Senior, Center, 10.9 ppg
Awa Trasi, Senior, Forward, 6.5 ppg
Jailin Cherry, Senior, Guard, 5.8 ppg
Tiara Young, Sophomore, Guard, 4.8 ppg
Karli Seay, Senior, Guard, 2.1 ppg
Domonique Davis, Sophomore, Guard, 1.5 ppg
Key New Players
Sharna Ayres, Freshman, Guard
Destini Lombard, Freshman, Guard
Amirah O'Neal, Freshman, Forward
Ryann Payne, Junior, Guard, Transfer from TCU, not eligible
Ajae Petty, Freshman, Forward
Sarah Shematsi, Junior, Guard/Forward, JC Transfer
Treasure Thompson, Freshman, Forward
Projection:
Khayla Pointer was the team's top scorer last season, averaging 14.8 points per game. She also dished out 4.8 assists. Pointer will take all of the big shots for LSU and she is one of the few players on the team that is a threat to hit a three-pointer. Pointer only connected on 20 of her 70 attempts from beyond the arc. Awa Trasi was the team's most prolific outside shooter last season, but she hit just 27. That is an area where the Tigers will need to improve. They do not need to take a bunch of outside shots, but they do need to at least pose a threat. That would create a lot more room for senior center Faustine Aifuwa in the paint. Despite the fact that the opposition would clog the paint defensively, Aifuwa still averaged 10.9 points per game. If Aifuwa can get more space on the offensive end of the floor, she will be in for a big senior season. Jailin Cherry, Tiara Young and Karli Seay were all regular contributors in the backcourt last season and will continue to provide Coach Fargas with quality options. Young is one to watch out for this year. She will still have to wait behind Pointer for one more season before taking over the starting point guard duties, but she earned nine starts as a freshman and should play a larger role as a sophomore. Add in some talented newcomers, who are capable of making an impact right away, and this is an LSU team that has the talent to pull off a few upsets in the SEC and do some damage in the NCAA Tournament.
Projected Postseason Tournament:
NCAA
By the Numbers:
Scoring Offense: 64.8 (183rd in nation, 11th in conference)
Scoring Defense: 60.3 (81, 5)
Field-Goal Percentage: 43.0 (62, 7)
Field-Goal Defense: 40.7 (221, 9)
Three-Point Field Goals Per Game: 3.0 (342, 13)
Three-Point Field-Goal Percentage: 30.3 (219, 11)
Free-Throw Percentage: 60.6 (336, 13)
Rebound Margin: 4.7 (60, 5)
Assists Per Game: 13.0 (163, 10)
Turnovers Per Game: 14.5 (98, 6)
Madness 2019 Women's Basketball Recruit Rankings: