Purdue Boilermakers
2020-2021 Overall Rank: #44
Conference Rank: #9 Big Ten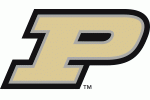 Upon first glance, Purdue's 2019-20 record looks like the result of a poor season, but when taking into account the dominance of the Big Ten, nine conference wins was actually relatively impressive. Purdue had blowout wins over teams like Virginia, Michigan State and Iowa, but couldn't consistently win enough close games to make them an NCAA Tournament-caliber team though. This season, the Boilermakers return their top three scorers, but also lose valuable players such as Matt Haarms and Nojel Eastern. Still, Matt Painter has been very consistent in keeping Purdue competitive in the Big Ten, and this season should be no different.
2019-20 Record: 16-15, 9-11
Coach: Matt Painter
Coach Record: 337-174 at Purdue, 362-179 overall
Key Departed Players:
Jahaad Proctor, Guard, 9.0 ppg
Matt Haarms, Center, 8.6 ppg
Evan Boudreaux, Forward, 5.4 ppg
Nojel Eastern, Guard, 4.9 ppg
Key Returning Players:
Trevion Williams, Junior, Forward, 11.5 ppg
Eric Hunter, Junior, Guard, 10.6 ppg
Sasha Stefanovic, Junior, Guard, 9.1 ppg
Isaiah Thompson, Sophomore, Guard, 5.6 ppg
Aaron Wheeler, Junior, Forward, 3.6 ppg
Emmanuel Dowuona, Sophomore, Center, 1.3 ppg
Key New Players:
Zach Edey, Freshman, Center
Mason Gillis, RS Freshman, Forward
Jaden Ivey, Freshman, Guard
Ethan Morton, Freshman, Guard
Brandon Newman, RS Freshman, Guard
Projection:
A trio of sophomores led the Boilermakers in scoring last season and all three are back for their junior years. Trevion Williams doubled his scoring production from his freshman season, averaging 11.5 points along with 7.6 rebounds and 1.5 assists. Williams led the team in scoring despite playing just 21.5 minutes per game. In a bigger role as a junior, Williams could become a star within the Big Ten. Eric Hunter started 30 games as a sophomore and finished second on the team in scoring, assists, steals and 3-pointers made. Sasha Stefanovic was one of the top 3-point shooters in the Big Ten, ranking fourth in 3-point percentage and fifth in three's made. Isaiah Thompson played in all 31 games as a freshman and should take over as the starting point guard this season. While Williams, Hunter and Stefanovic all improved as sophomores, Aaron Wheeler strangely took a step back last season. Wheeler averaged just 3.6 points and was seemingly in a season-long shooting slump as he shot just 25.7% from the field and 21.6% from three. Purdue needs Wheeler to find his confidence again and have a stronger junior season. Emmanuel Dowuona could be an X-factor for Purdue this season. Dowuona is a former four-star recruit who redshirted in 2018-19 and played in just nine games last season. Dowuona, a 6-10 center, should see extended playing time as a sophomore. The only newcomers for the Boilermakers are freshmen, including two who redshirted last season. Brandon Newman and Mason Gillis were both three-star recruits two seasons ago. This year's recruiting class includes two four-star recruits in Jaden Ivey and Ethan Morton. Purdue seldom relies on freshmen, but with limited depth they will have to this season. Purdue has consistently been a competitor in the Big Ten under Matt Painter and there is enough talent on the roster for them to again be in the NCAA Tournament mix.
Projected Postseason Tournament:
NCAA
By the Numbers:
Scoring Offense: 68.2 (267th in nation, 12th in conference)
Scoring Defense: 62.6 (18, 2)
Field-Goal Percentage: 41.8 (279, 12)
Field-Goal Defense: 40.7 (59, 5)
Three-Point Field Goals Per Game: 7.2 (182, 10)
Three-Point Field-Goal Percentage: 33.0 (197, 7)
Free-Throw Percentage: 68.7 (255, 11)
Rebound Margin: 4.1 (61, 6)
Assists Per Game: 13.6 (128, 8)
Turnovers Per Game: 11.5 (44, 7)
Madness 2020 Men's Basketball Recruit Rankings:
#79 Jaden Ivey

#86 Ethan Morton