Maryland Terrapins
2020-2021 Overall Rank: #55
Conference Rank: #10 Big Ten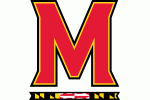 Maryland won 20+ games for the fifth time in the last six seasons in 2019-20. Ranked as high as third in the AP Poll, Maryland had a strong chance to make the Final Four before the season was ended early. The Terrapins enter this season without Anthony Cowan and Jalen Smith, their two best players from last year. The third through sixth leading scorers are back though, and Maryland should still be able to compete in the always difficult Big Ten.
2019-20 Record: 24-7, 14-6
Coach: Mark Turgeon
Coach Record: 204-99 at Maryland, 454-258 overall
Key Departed Players:
Anthony Cowan, Guard, 16.3 ppg
Jalen Smith, Forward, 15.5 ppg
Makhi Mitchell, Forward, 3.0 ppg
Ricky Lindo, Forward, 1.7 ppg
Serrel Smith, Guard, 1.5 ppg
Joshua Tomaic, Forward, 1.1 ppg
Makhel Mitchell, Forward, 1.0 ppg
Key Returning Players:
Aaron Wiggins, Junior, Guard, 10.4 ppg
Eric Ayala, Junior, Guard, 8.5 ppg
Darryl Morsell, Senior, Guard, 8.5 ppg
Donta Scott, Sophomore, Forward, 5.9 ppg
Hakim Hart, Sophomore, Guard, 1.6 ppg
Chol Marial, Sophomore, Center, 0.8 ppg
Key New Players:
Marcus Dockery, Freshman, Guard
Aidan McCool, Freshman, Guard
Arnaud Revaz, Freshman, Forward
Aquan Smart, Freshman, Guard
Galin Smith, Senior, Forward, Grad Transfer from Alabama
Projection:
Losing Anthony Cowan and Jalen Smith will set Maryland back a bit, but they will return their next four top scorers from last season. Aaron Wiggins earned the Big Ten Sixth Man of the Year Award as a sophomore behind 10.4 points, 4.9 rebounds and 1.4 assists. Wiggins has NBA potential and will be needed to break out as a junior this season. Eric Ayala has been a key role player for Maryland the last two years and will need to play a bigger role as a junior. Ayala started 20 games last season and averaged 8.5 points, 2.9 rebounds and 2.5 assists. Darryl Morsell's role has been as a lockdown defender throughout his career at Maryland. As one of just two seniors on the roster, Morsell will be a key leader this season. Donta Scott had a solid freshman campaign, starting 21 games and averaging 5.9 points and 3.6 rebounds. A step forward as a sophomore from Scott would be quite helpful for the Terrapins. Hakim Hart and Chol Marial played limited minutes as freshmen, but both players have the talent to be useful players as sophomores. Galin Smith is the only non-freshman newcomer for Maryland this season. Smith, a graduate transfer, played in 94 games over the past three seasons at Alabama where he averaged 3.2 points and 2.3 rebounds over his career. Maryland also brings in four freshmen, none of which are ranked higher than three-stars. The Big Ten has been a goliath recently, and Maryland will have their hands full keeping up with Cowan and Smith gone. The pieces returning were all high-quality role players last year, but they must step up a level this season. The Terrapins should still find themselves in the thick of the Big Ten standings, but they aren't quite a lock for an NCAA Tournament appearance.
Projected Postseason Tournament: NIT
By the Numbers:
Scoring Offense: 71.8 (151st in nation, 7th in conference)
Scoring Defense: 64.5 (44, 5)
Field-Goal Percentage: 41.9 (272, 11)
Field-Goal Defense: 39.9 (31, 4)
Three-Point Field Goals Per Game: 7.7 (130, 9)
Three-Point Field-Goal Percentage: 31.1 (287, 12)
Free-Throw Percentage: 74.7 (60, 5)
Rebound Margin: 4.1 (62, 7)
Assists Per Game: 13.2 (168, 11)
Turnovers Per Game: 11.4 (40, 6)