Massachusetts Minutemen
2020-2021 Overall Rank: #72
Conference Rank: #5 A-10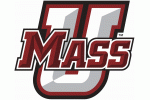 Massachusetts finished just 14-17 overall last season, but that was still the best record they have had under Coach Matt McCall's three years leading the program. Last year the Minutemen struggled through the tough part of their non-conference slate and from there it took some time for the team to find their way in A-10 play. However, by the end of the 2019-2020 campaign, Umass was playing pretty good basketball. The hope is that Umass can keep that momentum going and compete for an NCAA Tournament berth in 2020-2021.
2019-20 Record: 14-17, 8-10
Coach: Matt McCall
Coach Record: 38-58 at UMass, 86-76 overall
Key Departed Players:
Sean East II, Guard, 9.3 ppg
Samba Diallo, Forward, 6.7 ppg
Keon Clergeot, Guard, 5.0 ppg
Djery Baptiste, Center, 2.1 ppg
C.J. Jackson, Guard/Forward, 1.5 ppg
Key Returning Players:
Tre Mitchell, Sophomore, Center, 17.7 ppg
Carl Pierre, Senior, Guard, 12.1 ppg
T.J. Weeks, RS Freshman, Guard, 14.7 ppg
Dibaji Walker, Junior, Forward, 6.3 ppg
Preston Santos, Sophomore, Guard/Forward, 4.6 ppg
Kolton Mitchell, Sophomore, Guard, 1.4 ppg
Key New Players:
Ronnie DeGray III, Freshman, Forward
Dyondre Dominquez, Freshman, Forward
Noah Fernandes, Sophomore, Guard, Transfer from Wichita State, not eligible
Javohn Garcia, Freshman, Guard
Mark Gasperini, Senior, Center, Grad Transfer from American
Cairo McCrory, Freshman, Guard
Projection:
Tre Mitchell wasted no time making a big impact in the Atlantic 10. As a freshman the 6-9 center led the team with 17.7 points and 7.2 rebounds. He also added 1.9 assists, 1.0 steals and 1.0 blocks. Mitchell is efficient and effective in the paint, but he is not opposed to stepping outside and taking some three-pointers either. In fact, last season he was second on the team with 37 made three-pointers. If he can be a little more consistent with his shot, Mitchell will be nearly impossible to defend. The main three-point shooting threat on the team is Carl Pierre, who made 75 long balls during his junior season. T.J. Weeks only played in ten games during his freshman campaign, but he proved to be a dynamic scorer during that time. If he can come back and pick up where he left off, which was averaging 14.7 points per game in those ten contests, Umass will have at least three very talented scorers. Dibaji Walker and American transfer Mark Gasperini will provide quality depth in the paint and wing Preston Santos showed some promise as a freshman. However, the biggest issue will be finding a point guard to replace Sean East II, who transferred to Bradley. Sophomore Kolton Mitchell can run the point and the rest of the backcourt can at least bring the ball up the court. The future is looking bright in Amherst with another solid recruiting class coming in, but for now the Minutemen appear to be another year or two away from making just their second trip to the NCAA Tournament since 1998.
Projected Postseason Tournament: NIT
By the Numbers:
Scoring Offense: 68.5 (255th in nation, 10th in conference)
Scoring Defense: 71.2 (228, 13)
Field-Goal Percentage: 42.6 (239, 8)
Field-Goal Defense: 45.7 (308, 13)
Three-Point Field Goals Per Game: 7.6 (146, 7)
Three-Point Field-Goal Percentage: 32.9 (205, 8)
Free-Throw Percentage: 70.1 (203, 7)
Rebound Margin: -3.6 (309, 12)
Assists Per Game: 13.3 (161, 7)
Turnovers Per Game: 13.1 (180, 12)