Georgia State Panthers
2020-2021 Overall Rank: #74
Conference Rank: #1 Sun Belt Conference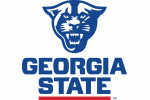 Coach Rob Lanier got off to a solid start in year one of his journey as head coach of the Georgia State program. The Panthers won 19 games overall, including 12 in conference play which positioned them to be eligible once again for postseason play. For the seventh straight season. Georgia State heads into the 2020-21 season with plenty of optimism as they should bring back a team that will be right there at the end of the season in the mix for the Sun Belt Conference championship.
2019-20 Record: 19-13, 12-8
Coach: Rob Lanier
Coach Record: 19-13 at Georgia State, 77-73 overall
Key Departed Players:
Damon Wilson, Guard, 11.1 ppg
Josh Linder, Forward, 4.9 ppg
Kavonte Ivery, Forward, 3.3 ppg
Chris Clerkley, Forward, 1.1 ppg
Key Returning Players:
Kane Williams, Senior, Guard, 14.8 ppg
Corey Allen, Senior, Guard, 13.5 ppg
Justin Roberts, Junior, Guard, 13.2 ppg
Nelson Phillips, Junior, Guard, 8.1 ppg
Jalen Thomas, Sophomore, Forward, 5.7 ppg
Joe Jones III, Sophomore, Center, 3.5 ppg
Ahmid Bryant, Senior, Forward, 0.5 ppg
Kalik Brooks, Sophomore, Guard, 0.0 ppg
Zach Pina, Sophomore, Guard, 0.0 ppg
Key New Players:
Evan Johnson, Freshman, Guard
Collin Moore, Freshman, Guard
Kaleb Scott, Freshman, Forward
Ryan Boyce, Sophomore, Guard, Transfer from Memphis
Jojo Toppin, Redshirt Sophomore, Guard, Transfer from Georgia
Eliel Nsoseme, Redshirt Junior, Forward, Transfer from Cincinnati
Projection:
A very experienced backcourt will return this season for the Panthers. Kane Williams, Corey Allen, and Justin Roberts are all back and ready to lead Georgia State to the NCAA Tournament. Williams, Allen, and Roberts averaged over 13 points per game apiece and should see those numbers go up if they can become just a little more consistent shooting the basketball. Nelson Phillips and Jalen Thomas will provide some additional scoring punch off the bench as both guys did a solid job last season off the bench and in their limited opportunities in the starting lineup. Joe Jones III will need to provide a little more production at the offensive end of the court this season in order for the Panthers to win the Sun Belt Conference. Jones III averaged 3.5 points per game and if he can get that number into the 8-10 point per game vicinity that would be a huge boost for Georgia State. Overall if the Panthers can shore up the shooting and rebounding just a little bit then they should end up winning the Sun Belt Conference title this season.
Projected Postseason Tournament:
NCAA
By the Numbers:
Scoring Offense: 78.1 (23rd in nation, 1st in conference)
Scoring Defense: 72.2 (255, 9)
Field-Goal Percentage: 43.8 (172, 6)
Field-Goal Defense: 40.3 (48, 1)
Three-Point Field Goals Per Game 8.7 (45, 1):
Three-Point Field-Goal Percentage: 36.2 (42, 1)
Free-Throw Percentage:74.0 (82, 4)
Rebound Margin: -0.4 (196, 5)
Assists Per Game: 14.6 (59, 3)
Turnovers Per Game: 14.1 (268, 9)