TCU Horned Frogs
2020-2021 Overall Rank: #75
Conference Rank: #9 Big 12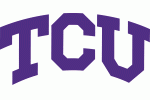 Jamie Dixon has been at TCU for four seasons now, and 2019-20 was the first season that he failed to get the Horned Frogs to 20 victories. TCU was limited to just nine scholarship players last season and the majority of them were underclassmen. This year, TCU has no seniors on the roster but the experience that the underclassmen gained last season should benefit them in 2020-21. The Horned Frogs may not quite be among the top tier of the Big 12, but they should still be more competitive this season.
2019-20 Record: 16-16, 7-11
Coach: Jamie Dixon
Coach Record: 84-57 at TCU, 412-180 overall
Key Departed Players:
Desmond Bane, Guard, 16.6 ppg
Jaire Grayer, Guard, 7.5 ppg
Edric Dennis, Guard, 6.2 ppg
Key Returning Players:
RJ Nembhard, Junior, Guard, 12.1 ppg
Kevin Samuel, Junior, Center, 10.0 ppg
PJ Fuller, Sophomore, Guard, 5.7 ppg
Francisco Farabello, Sophomore, Guard, 3.7 ppg
Jaedon Ledee, Junior, Forward, 2.7 ppg
Diante Smith, Sophomore, Forward, 2.5 ppg
Key New Players:
Kevin Easley, Sophomore, Forward, Transfer from Chattanooga
Terren Frank, Freshman, Forward
Eddie Lampkin, Freshman, Center
Mike Miles, Freshman, Guard
Chuck O'Bannon, Junior, Forward, Transfer from USC
Mickey Pearson, RS Freshman, Forward
Taryn Todd, RS Freshman, Guard
Projection:
Though two-time All-Big 12 guard Desmond Bane has graduated, TCU should remain optimistic as they return two players who averaged double-digit points as sophomores. RJ Nembhard had a strong sophomore campaign averaging 12.1 points, 3.8 rebounds, 3.5 assists and 1.0 steals. Kevin Samuel similarly flourished in his second season behind 10.0 points, 8.4 rebounds, 2.7 blocks and 1.1 steals per game. As juniors, Nembhard and Samuel should make up one of the top inside-outside duos in the Big 12. PJ Fuller, Francisco Farabello and Diante Smith all return after serving as role players as freshmen last year. Fuller, who dropped 21 points in the upset over Baylor, is a former four-star recruit who should be primed for a sophomore breakout. Farabello and Smith were top-150 recruits who should also see bigger roles as sophomores. Similarly, Jaedon Ledee was once rated as a four-star recruit who started his career at Ohio State before coming to TCU. Ledee was limited in his first season as a Horned Frog and could make a bigger impact as a junior. TCU also brings in two new transfers in Chuck O'Bannon and Kevin Easley. O'Bannon, a five-star recruit out of high school, never could get his career off the ground at USC due to injuries. He played 14 games as a freshman in 2017-18 and has only played in four games since. Meanwhile Easley spent one season at Chattanooga where he earned All-Southern Conference honors and was named the Freshman of the Year. Easley, who sat out last season, averaged 14.2 points, 6.7 rebounds, 1.2 assists and shot 39.7% from three as a freshman. Jamie Dixon made sure to not have the same depth problems as last season and will also have five freshmen on the roster in 2020-21, all of which were three-star recruits. TCU had a down season last year but with improvements from the underclassmen the Horned Frogs should be back to competing in the Big 12.
Projected Postseason Tournament: NIT
By the Numbers:
Scoring Offense: 65.4 (313th in nation, 8th in conference)
Scoring Defense: 65.0 (54, 6)
Field-Goal Percentage: 42.2 (260, 8)
Field-Goal Defense: 43.4 (205, 9)
Three-Point Field Goals Per Game: 8.6 (49, 1)
Three-Point Field-Goal Percentage: 35.2 (78, 2)
Free-Throw Percentage: 63.7 (336, 10)
Rebound Margin: 1.2 (144, 4)
Assists Per Game: 14.7 (53, 2)
Turnovers Per Game: 14.2 (274, 8)
Madness 2020 Men's Basketball Recruit Rankings:
#111 Terren Frank