Buffalo Bulls
2020-2021 Overall Rank: #76
Conference Rank: #1 Mid-American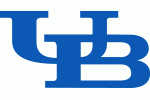 Buffalo had a solid first season under head coach Jim Whitesell as he led the Bulls to a 20-win season to keep things moving along for the Bulls after Nate Oats had left for the head coaching job at Alabama. Whitesell was the associate head coach for Buffalo under Nate Oats and was a big reason for the rise of the Bulls program with his efforts on the recruiting trail. Looking ahead to the 2020-21 season you should see more of the same out of Buffalo as they should be fiercely competitive and be a prime contender to return to the top of the MAC conference this season.
2019-20 Record: 20-12, 11-7
Coach: Jim Whitesell
Coach Record: 20-12 at Buffalo, 387-301 overall
Key Departed Players:
Davonta Jordan, Guard, 11.5 ppg
Antwain Johnson, Guard, 10.7 ppg
Gabe Grant, Forward, 4.2 ppg
Key Returning Players:
Jayvon Graves, Senior, Guard, 17.1 ppg
Jeenathan Williams, Junior, Forward, 11.6 ppg
Josh Mballa, Junior, Forward, 10.8 ppg
Ronaldo Segu, Junior, Guard, 8.1 ppg
Laquill Hardnett, Sophomore, Forward, 2.8 ppg
David Nickelberry, Senior, Guard/Forward, 1.5 ppg
Savion Gallion, Sophomore, Guard, 1.5 ppg
Brock Bertram, Senior, Center, 1.1 ppg
Jamon Bivens, Senior, Guard, 0.5 ppg
Dominic Johnson, Senior, Forward, DNP last season due to injury
Tra'von Fagan, Redshirt Junior, Forward, DNP last season due to injury
Key New Players:
Chanse Robinson, Freshman, Guard
Malik Zachery, Sophomore, Guard
Projection:
Buffalo will bring back a balance scoring attack led by senior guard Jayvon Graves, who averaged 17.1 points per game while knocking down 47.9 percent of his shots from the floor. Jeenathan Williams and Josh Mballa are solid scorers as they averaged 11.6 and 10.8 points per game, respectively. In addition, Mballa is a force on the glass as he collected 9.6 rebounds per game to lead the Bulls in that category. Ronaldo Segu should provide some solid scoring depth as well as he knocked down 36.2 percent of his shots from behind the three-point line. There will need to be some strides made defensively as Buffalo allowed 75.8 points per game and opposing teams to make 43.5 percent of their shots. That resulted in a -0.2 percent differential as the Bulls hit 43.3 percent of their shots from the field during the 2019-20 season. Thus, it will be critical for Buffalo to shore those areas up and cause more turnovers to generate more possessions on offense. Look for the Bulls to make enough strides in year two under coach Whitesell to find their way back into the NCAA Tournament.
Projected Postseason Tournament:
NCAA
By the Numbers:
Scoring Offense: 78.6(19th in nation, 1st in conference)
Scoring Defense: 75.8 (314, 11)
Field-Goal Percentage: 43.3 (192, 5)
Field-Goal Defense: 43.5 (213, 10)
Three-Point Field Goals Per Game 8.2 (80, 7):
Three-Point Field-Goal Percentage: 32.3 (232, 11)
Free-Throw Percentage: 67.1 (295, 11)
Rebound Margin: 3.9 (64, 2)
Assists Per Game: 14.8 (47, 1)
Turnovers Per Game: 13.7 (222, 11)