Pittsburgh Panthers
2020-2021 Overall Rank: #81
Conference Rank: #11 ACC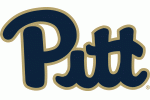 Year two was a slight improvement for Jeff Capel at Pittsburgh, but the result was still an overall disappointment. The Panthers finished below .500 for the fourth consecutive season and only managed six conference victories. Losing three of their top six scorers including Trey McGowens won't help, but Capel proved he's still on top of the recruiting game by bringing in a top-30 class. Pittsburgh may still not be ready to compete for an NCAA Tournament appearance, but progress is slowly being made under Capel.
2019-20 Record: 16-17, 6-14
Coach: Jeff Capel
Coach Record: 30-36 at Pittsburgh, 205-146 overall
Key Departed Players:
Trey McGowens, Guard, 11.5 ppg
Ryan Murphy, Guard, 7.6 ppg
Eric Hamilton, Forward, 5.5 ppg
Key Returning Players:
Justin Champagnie, Sophomore, Forward, 12.7 ppg
Xavier Johnson, Junior, Guard, 11.7 ppg
Au'Diese Toney, Junior, Forward, 9.5 ppg
Terrell Brown, Senior, Forward, 4.9 ppg
Karim Coulibaly, Sophomore, Forward, 2.7 ppg
Gerald Drumgoole, Sophomore, Guard, 1.2 ppg
Key New Players:
Max Amadasun, Freshman, Center
Noah Collier, Freshman, Forward
Ithiel Horton, Sophomore, Guard, Transfer from Delaware
John Hugley, Freshman, Forward
William Jeffress, Freshman, Forward
Femi Odukale, Freshman, Guard
Projection:
Justin Champagnie and Xavier Johnson are the only double-digit scorers returning for Pittsburgh. Champagnie led the Panthers in scoring and rebounding as a freshman behind 12.7 points and 7.0 rebounds. Back as a sophomore, Champagnie is primed for a breakout, all-conference caliber campaign. After an All-Freshman season in 2018-19, Xavier Johnson suffered a bit of a sophomore slump last year. After averaging 15.5 points as a freshman, Johnson was limited to 11.7 points per game as a sophomore. He still added 4.9 assists, 3.7 rebounds and 1.8 steals so if his scoring bounces back, he could be one of the top all-around players in the conference. Au'Diese Toney is the final returning starter who averaged 9.5 points and 4.9 rebounds as a sophomore. Terrell Brown, Karim Coulibaly and Gerald Drumgoole all played limited minutes last season and will add continuity and depth this year. Jeff Capel was one of the top recruiters in the nation while at Duke, and he has now brought a top-30 class to Pittsburgh. John Hugley and William Jeffress are both four-star, top-120 prospects while Femi Odukale is a top-200, three-star recruit. Max Amadasun and Noah Collier round out the class as three-star recruits. The Panthers also welcome in a transfer in Ithiel Horton from Delaware who sat out last season. Horton spent one season at Delaware where he earned CAA All-Freshman honors behind 13.2 points, 3.1 rebounds, 1.6 assists and 40.9% three-point shooting. Pittsburgh has a solid balance of returning production and newcomers with upside. The ACC is always a deep and competitive conference though, and Pittsburgh should finish somewhere in the middle of the standings.
Projected Postseason Tournament: NIT
By the Numbers:
Scoring Offense: 65.2 (315th in nation, 13th in conference)
Scoring Defense: 65.7 (71, 5)
Field-Goal Percentage: 40.4 (326, 14)
Field-Goal Defense: 43.0 (188, 12)
Three-Point Field Goals Per Game: 5.3 (324, 14)
Three-Point Field-Goal Percentage: 29.6 (332, 15)
Free-Throw Percentage: 71.3 (159, 9)
Rebound Margin: -2.1 (273, 12)
Assists Per Game: 12.2 (246, 13)
Turnovers Per Game: 12.2 (93, 7)
Madness 2020 Men's Basketball Recruit Rankings:
#87 John Hugley

#99 William Jeffress