California Golden Bears
2020-2021 Overall Rank: #88
Conference Rank: #10 Pac-12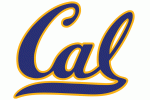 California brought in Mark Fox last year after a pair of 8-win seasons following the departure of Cuonzo Martin. Fox instantly improved the Golden Bears, going 14-18 and winning seven conference games. This season, Cal brings back their leading scorer along with several returning underclassmen that should see improvement in year two. Fox also went out and got a couple of grad transfers along with a four-star freshman to boost the Bears' outlook this season.
2019-20 Record: 14-18, 7-11
Coach: Mark Fox
Coach Record: 14-18 at California, 300-194 overall
Key Departed Players:
Paris Austin, Guard, 9.4 ppg
Kareem South, Guard, 8.9 ppg
Juhwan Harris-Dyson, Forward, 4.0 ppg
Jacobi Gordon, Forward, 2.2 ppg
Key Returning Players:
Matt Bradley, Junior, Guard, 17.5 ppg
Grant Anticevich, Senior, Forward, 8.3 ppg
Andre Kelly, Junior, Forward, 7.5 ppg
Lars Thiemann, Sophomore, Center, 3.0 ppg
Joel Brown, Sophomore, Guard, 2.4 ppg
Kuany Kuany, Sophomore, Forward, 2.2 ppg
D.J. Thorpe, Sophomore, Forward, 1.6 ppg
Dimitrios Klonaras, Sophomore, Guard, 0.7 ppg
Key New Players:
Ryan Betley, Senior, Guard, Grad Transfer from Penn
Monty Bowser, Freshman, Forward
Jalen Celestine, Freshman, Guard
Makale Foreman, Senior, Guard, Grad Transfer from Stony Brook
Jarred Hyder, Sophomore, Guard, Transfer from Fresno State, Pending Waiver
Projection:
The biggest reason for optimism heading into 2020-21 for California is the return of all-conference guard Matt Bradley. Last season, Bradley earned All-Pac-12 Second Team honors behind 17.5 points, 4.9 rebounds, 1.5 assists and shot 38.4% from three on 5.4 attempts per game. Bradley was one of the best scorers in the conference and he should be even better as an upperclassman this year. Grant Anticevich is the only other full-time starter returning from last season. Anticevich started all 32 games and averaged 8.3 points, 5.6 rebounds and 1.3 assists. Andre Kelly, Lars Thiemann and Joel Brown all started sporadically throughout the season. Kuany Kuany, D.J. Thorpe, and Dimitrios Klonaras all played limited minutes as freshmen and should see an uptick in playing time this year. Two graduate transfers join the Golden Bears this season to improve their experience level. Ryan Betley is a sharpshooting guard who spent the last four seasons at Penn. Betley earned All-Ivy League Second Team honors in 2018, but an injury wiped out his 2019 season and he played in 22 games last year. Betley is a career 38.3% three-point shooter and averaged double-digit scoring in each of his three healthy seasons. Makale Foreman is another sharpshooter who spent last season at Stony Brook following two years at Chattanooga. Foreman averaged 15.6 points last year while shooting 36% from three on 8.8 attempts per game. Scoring, and shooting specifically, was a weak point for the Golden Bears last season, and the addition of these graduate transfers will improve that greatly. Cal also brings in two freshmen, including four-star, top-125 recruit Monty Bowser. California has had a rough couple of years since Cuonzo Martin left, but things are beginning to look more positive entering year two under Mark Fox.
Projected Postseason Tournament: CBI/CIT
By the Numbers:
Scoring Offense: 63.2 (330th in nation, 12th in conference)
Scoring Defense: 69.1 (169, 9)
Field-Goal Percentage: 42.1 (263, 11)
Field-Goal Defense: 43.0 (181, 9)
Three-Point Field Goals Per Game: 5.0 (339, 12)
Three-Point Field-Goal Percentage: 33.5 (166, 6)
Free-Throw Percentage: 73.8 (85, 3)
Rebound Margin: -0.4 (196, 7)
Assists Per Game: 9.2 (348, 12)
Turnovers Per Game: 12.8 (148, 5)
Madness 2020 Men's Basketball Recruit Rankings:
#125 Monty Bowser