Samford Bulldogs
Overall Rank: #34
#4 SoCon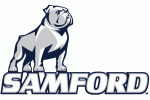 After back-to-back playoff appearances in 2016 and 2017, Samford has taken a step back since then. The 2018 campaign saw the Bulldogs just missing out on a return trip to the playoffs, but last year Samford fell to 5-7 overall and 4-4 in Southern Conference play. That may have been disappointing for the program, but three of those losses came in overtime and Samford is ready to make another push towards the playoffs.
2019 Record: 5-7, 4-4
2019 Postseason: None
Coach: Chris Hatcher (32-25 at Samford 153-83 overall)
Offensive Coordinator: Derrick Sherman
Defensive Coordinator: Nick Benedetto
Returning Leaders:
Rushing: Jay Stanton, RB, 690 yards
Passing: Chris Oladokun, QB, 2,064 yards
Receiving: Montrell Washington, WR, 405 yards
Tackles: John Staton, LB, 116
Sacks: Armond Lloyd, DL, 2.0
Interceptions: 2 tied with 1
Other Key Returnees: QB Liam Welch, WR Kendall Watson, WR A.J. Toney, LB Nathan East, DB Ty Herring, LB Jaleel Laguins, DB Joshua Carter, DB Coutrell Plair, K Mitchell Fineran
Key Losses: WR Robert Adams, WR Chris Shelling, OL Nick Nixon, DL Brett Granger, DB Nick Barton, LB Aaron Atkinson
Offense:
Chris Oladokun is back after throwing for 2,064 yards and 18 touchdowns and running for 493 yards and eight scores. He will again be the main catalyst for the offense. Top receivers Chris Shelling and Robert Adams are gone, but Montrell Washington, Kendall Watson and A.J. Toney are a proven trio who are more than ready to pick up the slack. The Bulldogs boasted the second best pass offense in the Southern Conference in 2019 and they should be right around that area again in 2020. There is reason for optimism on the ground as well. Jay Stanton had a very promising freshman campaign, rushing for 700 yards and seven touchdowns on just 122 carries. Oladokun is a threat to run the ball, but now having a proven running back in Stanton, Samford should have a dangerous and balanced offense.
Defense:
For the most part it was the defense that let the Bulldogs down in 2019. The unit ranked 113th in rush defense, 111th in total defense and 117th in scoring defense. There should be a little more experience across the board this season, but it remains to be seen if that will result in more production. Linebacker John Staton will again be the leader from the middle of the defense after leading the team with 116 tackles last year. Nathan East and Jaleel Laguins are also back to provide quite a bit of experience to the linebacker corps. The front line will have to find some pass rushers though. The team averaged just 1.17 sacks per game last season and that put a lot of pressure on the secondary. All things considered the secondary did not too bad, but now they will need to make some big plays too. The team intercepted just four passes all of last season and that was a big part of why the Bulldogs had one of the worst turnover margins in the FCS.
The Bottom Line:
Turnovers are one of those things that can change significantly from season to season. If the ball would have bounced the other way just a few times and the Bulldogs turnover margin was slightly less terrible, they could have been in the playoffs last year. Of course it will help if the defensive front can get a consistent pass rush, but do not be surprised if some of these games start falling Samford's way in 2020 and they stay in the race for a playoff spot and a SoCon title for much of the season.
Projected Postseason: None
2019 Team Stats:
Rushing Offense: 164.5 (46th in nation, 6th in conference)
Passing Offense: 239.2 (43, 2)
Total Offense: 403.7 (44, 4)
Scoring Offense: 32.3 (28, 2)
Rushing Defense: 235.5 (113, 6)
Pass Defense: 221.3 (67, 8)
Total Defense: 456.8 (111, 7)
Scoring Defense: 37.8 (117, 7)
Turnover Margin: -1.08 (119, 9)
Sacks Allowed: 2.25 (68, 7)
Madness 2020 Recruit Rankings:
#66 C.J. Paymon

#147 Shelton Quarles

#184 Jalen Jordan

#238 Noah Martin

#259 Donny Hawkins