UC Davis Aggies
Overall Rank: #36
#7 Big Sky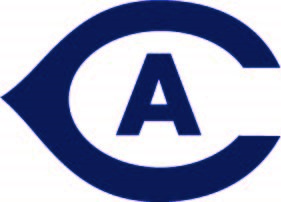 Head Coach Dan Hawkins will be looking to get the UC Davis back on track in 2020 as they went 5-7 in 2019 after winning the Big Sky back in 2018. Hawkins has done a nice job of leading the Aggies to some historic moments as they beat an FBS opponent in 2018 and won their first postseason game against Northern Iowa. However, they didn't capitalize on that momentum from 2018 last season as they lost three out of four to end the season and failed to make the FCS Playoffs.
2019 Record: 5-7, 3-5
2019 Postseason: None
Coach: Dan Hawkins (20-16 at UC Davis, overall)
Offensive Coordinator: Tim Plough
Defensive Coordinator: Matt Coombs
Returning Leaders:
Rushing: Ulonzo Gilliam, RB, 1,249 yards
Passing: Hunter Rodrigues, QB, 62 yards
Receiving: Khris Vaughn, WR, 756 yards
Tackles: Devon King, DB, 77
Sacks: Nick Eaton, LB, 6.5
Interceptions: Devon King, DB, 3
Other Key Returnees: K/P Daniel Whelan, LB Connor Airey, WR Lance Babb II,
WR Carson Crawford, DB Erron Duncan, DB Jordan Perryman, DL Bryce Rodgers, DB Isaiah Thomas, DB Chris Venable, WR Jared Harrell, OL Nick Amoah, OL Jordan Ford, WR Robert Simkins, OL Jake Parks, OL Kooper Richardson
Key Losses: DL Roland Ocansey, LB Eric Flowers, DB Tiger Garcia, LB Nas Anesi, QB Jake Maier, RB Tehran Thomas, WR Wes Preece, NT Jordan Franklin
Offense:
Balance is going to key for the offense heading into 2020 as the Aggies were way too one dimensional in 2019. UC Davis was a top ten team in all of the FCS throwing the football as they averaged 309.2 yards per game through the air. However, they were only able to generate 123.8 yards per game on the ground. Ulonzo Gilliam is the best offensive weapon for the Aggies as he rushed for 1,249 yards and eleven touchdowns in 2019.
Khris Vaughn, Jared Harrell, and Lance Babb II will form a nice deep group of wide receivers that will need to step up even more in 2020 in order for a return to the FCS playoffs to happen. Offensive coordinator Tim Plough will need to find a quarterback to replace Jake Maier who graduated and only has one player returning who saw action in 2019 as Hunter Rodrigues threw for 62 yards. The offensive line returns intact and the key for them will be to dominate the line of scrimmage to open up holes for Gilliam on the ground and allow whomever wins the quarterback job to take their time and grow their way into the position.
Defense:
Creating more takeaways has to happen for the UC Davis defense in 2020. They had a turnover margin of 0.00 which ranked 57th in the FCS last season. That won't cut it in a conference like the Big Sky where you have to find a way to break serve so to speak as everyone for the most part can put points on the board without much of a problem. Nick Eaton and Bryce Rodgers will set the tone for the defense as they combined for 10.5 sacks in 2019. Eaton and Rodgers will need to get their sack numbers up to a combined 15 or higher in order for the Aggies to contend for the Big Sky championship. Devon King, Chris Venable, Jordan Perryman, and Isaiah Thomas will be back to lead a secondary that will need to play like ballhawks to give the offense some short fields to work with especially in the early stages of the season.
The Bottom Line:
Three of the first four games are slated to be on the road as UC Davis will open at Nevada before hosting San Diego and then traveling to San Jose State and Weber State. It will be crucial for the Aggies to somehow find a way to go 2-2 in the opening month in the order to stay in playoff contention. The rest of the schedule has a bit more balance to it with home games in November against Eastern Washington and Sacramento State. Overall, look for the Aggies to hover around eight wins and stay in the playoff conversation until the end of the season.
Projected Postseason: None
2019 Team Stats:
Rushing Offense: 123.8 (92nd in nation, 10th in conference)
Passing Offense: 309.2 (6, 3)
Total Offense: 433.0 (22, 6)
Scoring Offense: 28.7 (52, 7)
Rushing Defense: 191.7 (92,9)
Pass Defense: 252.7 (98, 7)
Total Defense: 444.3 (104, 8)
Scoring Defense: 29.3 (76, 5)
Turnover Margin: 0.00 (58, 7)
Sacks Allowed: 1.17 (15, 2)
Madness 2020 Recruit Rankings:
#175 Joshua Gale