UNC Greensboro Spartans
2020-2021 Overall Rank: #112
Conference Rank: #2 SoCon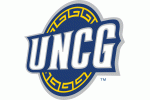 UNC Greensboro has emerged as one of the more consistent programs in the Southern Conference. In each of the last four seasons, the Spartans have won at least 23 games. Coach Wes Miller has led the Spartans to four straight postseason appearances as well, not including last year when there was no postseason. Whether or not those streaks can continue depends largely on Isaiah Miller. The 6-0 senior is flirting with the NBA Draft after averaging 17.8 points, 5.0 rebounds, 3.1 assists and 2.8 steals last season. If Miller comes back, as we are assuming will happen, UNCG should continue their recent success.
2019-20 Record: 23-9, 13-5
Coach: Wes Miller
Coach Record: 164-126 at UNC Greensboro, 164-126 overall
Key Departed Players:
James Dickey, Forward, 8.7 ppg
Kyrin Galloway, Forward, 8.6 ppg
Malik Massey, Guard, 5.7 ppg
Key Returning Players:
Isaiah Miller, Senior, Guard, 17.8 ppg, Considering NBA Draft
Caleb Hunter, Junior, Guard, 10.3 ppg
Angelo Allegri, Junior, Forward, 7.5 ppg
Keyshaun Langley, Sophomore, Guard, 6.6 ppg
Michael Hueitt Jr, Junior, Guard, 5.8 ppg
Mohammed Abdulsalam, Junior, Forward, 3.8 ppg
Bas Leyte, Sophomore, Forward, 2.2 ppg
Kobe Langley, Sophomore, Guard, 0.8 ppg
Key New Players:
AJ McGinnis, Freshman, Guard
Reggie Raynor, Freshman, Guard
J.C. Tharrington, Sophomore, Guard, Transfer from Appalachian State, not eligible
Hatden Koval, Senior, Center, Transfer from Central Arkansas, not eligible
Jared Hensley, Freshman, Forward
Projection:
Miller will grab most of the headlines, as he did last season, but there are some other quality players returning too. Caleb Hunter is a big guard who can attack the basket effectively. He was the only other player on the team to average double digits in the scoring column during the 2019-2020 campaign. Keyshaun Langley and Michael Hueitt are both capable shooters who should play a larger role this year. Incoming freshman AJ McGinnis could emerge as a big time scoring threat right away if UNCG needs him to be and fellow freshman Reggie Raynor is a great athlete. The backcourt, even if Miller leaves, has plenty of scoring punch. The frontcourt is where things could go bad. Angelo Allegri is an experienced 6-7 junior who can stretch the defense, but he only averaged 2.5 rebounds per game. The Spartans will need to find somebody who can eat up space in the paint and grab some rebounds to replace James Dickey and his 8.7 points and 9.3 rebounds per game. Mohammed Abdulsalam has the size and the junior tallied 3.8 points and 3.5 rebounds in just 16.3 minutes per game in 2019-2020. Bas Leyte got his feet wet as a freshman and will have to take on more minutes this year as well. Jared Hensley is a versatile 6-8 freshman who has a lot of potential. UNCG should be able to play small relatively effectively since they have size and athleticism on the perimeter, but losing 1.7 blocks per game from both Dickey and Kryin Galloway leaves some big questions on the defensive end.
Projected Postseason Tournament: CBI/CIT
By the Numbers:
Scoring Offense: 74.19 (99th in nation, 6th in conference)
Scoring Defense: 63.1 (26, 2)
Field-Goal Percentage: 43.2 (203, 8)
Field-Goal Defense: 42.2 (133, 1)
Three-Point Field Goals Per Game: 8.7 (42, 6)
Three-Point Field-Goal Percentage: 32.4 (223, 10)
Free-Throw Percentage: 63.3 (340, 10)
Rebound Margin: 2.6 (108, 4)
Assists Per Game: 12.8 (206, 9)
Turnovers Per Game: 11.6 (51, 2)