Virginia Commonwealth Rams
2020-2021 Overall Rank: #116
Conference Rank: #8 Atlantic 10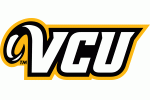 After beginning the 2019-20 season ranked in the AP Top 25, VCU underperformed and finished just 18-13 with a conference record below .500. The Rams were 12-3 to start the season and were 17-6 in early February, but lost seven of their final eight contests. VCU and Mike Rhoades must now enter a transition year with all five starters gone. Sophomore Nah'Shon Hyland could be a star in the making, but with a roster that has just one senior, Rhoades will have his hands full in 2020-21.
2019-20 Record: 18-13, 8-10
Coach: Mike Rhoades
Coach Record: 64-36 at VCU, 111-88 overall
Key Departed Players:
Marcus Santos-Silva, Forward, 12.8 ppg
De'Riante Jenkins, Guard, 10.7 ppg
Marcus Evans, Guard, 9.8 ppg
Isaac Vann, Forward, 7.3 ppg
Mike'l Simms, Forward, 6.2 ppg
Malik Crowfield, Guard, 3.1 ppg
Key Returning Players:
Nah'Shon Hyland, Sophomore, Guard, 9.0 ppg
KeShawn Curry, Junior, Guard, 4.7 ppg
Vince Williams, Junior, Forward, 4.2 ppg
Corey Douglas, Senior, Forward, 3.5 ppg
Hason Ward, Sophomore, Forward, 3.0 ppg
Jarren McAllister, Sophomore, Guard, 2.7 ppg
Jimmy Clark, Sophomore, Guard, 2.1 ppg
Key New Players:
Adrian Baldwin, Freshman, Guard
Josh Banks, Freshman, Guard
Mikeal Brown-Jones, Freshman, Forward
Jamir Watkins, Freshman, Forward
Projection:
Top returning scorer Nah'Shon Hyland is the only returner from last season's top six scorers for VCU. Hyland showed impressive flashes as a freshman, averaging 9.0 points and shooting 43.4% from three. Hyland, a former four-star recruit, was named to the A10 All-Rookie Team and set the VCU freshmen record for made three-pointers. KeShawn Curry, Vince Williams and Corey Douglas return as upperclassmen after all three played below 20 minutes per game last season. All three will provide solid, experienced role players for the Rams this season. Hason Ward, Jarren McAllister and Jimmy Clark are all sophomores who played limited minutes as freshmen. Ward has tremendous potential, standing 6-9 with a 7-4 wingspan, and he shot 62.5% from the field as a freshman. The only new additions this season for VCU are four freshmen, though they are the top-rated recruiting class in the A10 according to 247sports. Jamir Watkins is a 6-7 forward who is a top-200 recruit nationally. Adrian Baldwin, Josh Banks and Mikeal Brown-Jones are also three-star prospects joining the Rams this season. Ultimately, VCU and Mike Rhoades are likely looking at a season spent rebuilding the team. There is just one senior on the roster, so youth will be an obstacle this season but should pay off in the coming years. The Rams do have a couple transfers sitting out this year and should still have Hyland on the team for three more years. Even though this season could be bumpy, VCU should be back to national relevance soon enough.
Projected Postseason Tournament: CBI/CIT
By the Numbers:
Scoring Offense: 70.7 (188th in nation, 7th in conference)
Scoring Defense: 65.2 (57, 3)
Field-Goal Percentage: 43.2 (198, 7)
Field-Goal Defense: 42.3 (139, 7)
Three-Point Field Goals Per Game: 7.5 (155, 8)
Three-Point Field-Goal Percentage: 34.6 (105, 4)
Free-Throw Percentage: 69.6 (219, 9)
Rebound Margin: -2.7 (294, 11)
Assists Per Game: 13.2 (168, 8)
Turnovers Per Game: 12.4 (104, 5)