UCF Knights
2020-2021 Overall Rank: #118
Conference Rank: #7 American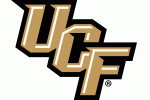 UCF's 2019-20 season went in line with their expectations heading into the year. Fresh off an NCAA Tournament appearance where they made it to the second round, the Golden Knights suffered a lot of turnover between seasons and it showed as they finished just 7-11 in conference play. This year, UCF had much more consistency from the previous season as they return four players who started at least 13 games and seven rotation players altogether. They also add some high-quality transfers and should see some overall improvement in 2020-21.
2019-20 Record: 16-14, 7-11
Coach: Johnny Dawkins
Coach Record: 83-48 at UCF, 239-163 overall
Key Departed Players:
Ceasar DeJesus, Guard, 9.5 ppg
Dazon Ingram, Forward, 8.3 ppg
Matt Milon, Guard, 6.2 ppg
Frank Bertz, Guard, 4.3 ppg
Key Returning Players:
Collin Smith, Senior, Forward, 12.6 ppg
Darin Green, Sophomore, Guard, 10.1 ppg
Brandon Mahan, Senior, Guard, 7.5 ppg
Dre Fuller, Sophomore, Guard, 6.3 ppg
Tony Johnson, Sophomore, Guard, 3.8 ppg
Avery Diggs, Senior, Center, 3.4 ppg
Ibrahim Doumbia, Junior, Forward, 1.5 ppg
Key New Players:
Isaiah Adams, Freshman, Forward
Moses Bol, Junior, Center, Transfer from Junior College
Sean Mobley, Junior, Forward, Transfer from VCU
Darius Perry, Senior, Guard, Transfer from Louisville
Jamille Reynolds, Freshman, Forward
Projection:
Colin Smith is the only full-time returning starter, though three other players started either 14 or 13 games last season. Smith is a 6-11 forward entering his senior season after leading UCF in scoring as a junior. Smith was top-20 in the AAC in scoring (12.6), rebounding (6.3) and field goal percentage (46.3). Darin Green is the only other returner who averaged double-digit points last season. Green started 14 games as a true freshman, averaged 10.1 points and was best in the conference in three's made (2.3) and three-point percentage (41.7). Brandon Mahan and Dre Fuller each started 13 games in their first year at UCF. Mahan, a Texas A&M transfer, averaged 7.5 points and 3.7 rebounds while Fuller averaged 6.3 points, 3.1 rebounds and 1.5 assists as a redshirt freshman. Tony Johnson, Avery Diggs and Ibrahim Doumbia round out the returning rotation members from a season ago. UCF will have five new players this year including three transfers. Darius Perry joins as a grad transfer from Louisville. Perry started 26 games at point guard last season and averaged 5.2 points, 2.5 assists and shot 38.9% from three. Sean Mobley sat out last year and will have two seasons remaining at UCF. Mobley is a 6-8 forward from VCU who averaged 4.2 points and 2.5 rebounds two seasons ago. Moses Bol, a relative of Manute and Bol Bol, took a redshirt year last season after averaging 5.2 points, 5.7 rebounds and 2.2 blocks in junior college two years ago. Lastly, Isaiah Adams and Jamille Reynolds are true freshmen joining the roster. UCF will benefit from the added continuity from last year to this season. The Knights might not quite compete for an NCAA Tournament berth, but they should be more competitive in the AAC in 2020-21.
Projected Postseason Tournament: CBI/CIT
By the Numbers:
Scoring Offense: 68.9 (241st in nation, 7th in conference)
Scoring Defense: 67.9 (136, 9)
Field-Goal Percentage: 43.1 (206, 5)
Field-Goal Defense: 42.0 (122, 9)
Three-Point Field Goals Per Game: 7.1 (192, 4)
Three-Point Field-Goal Percentage: 32.3 (227, 7)
Free-Throw Percentage: 71.1 (172, 6)
Rebound Margin: -1.0 (226, 11)
Assists Per Game: 13.5 (142, 7)
Turnovers Per Game: 13.8 (239, 8)