Liberty Flames
2020-2021 Overall Rank: #119
Conference Rank: #1 ASUN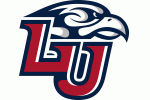 Liberty started the 2019-2020 campaign 14-0. That included some decent wins over the likes of East Carolina, Rice, Vanderbilt and Akron. The Flames did not trail off much after that, losing just one non-conference game at LSU and a trio of road games in Atlantic Sun play. Liberty has dominated the two seasons in which they have been in the ASUN and that seems likely to continue at least for now.
2019-20 Record: 30-4, 13-3
Coach: Ritchie McKay
Coach Record: 154-87 at Liberty, 319-245 overall
Key Departed Players:
Caleb Homesley, Guard, 15.3 ppg
Scottie James, Forward, 10.8 ppg
Georgie Pacheco-Ortiz, Guard, 10.7 ppg
Myo Baxter-Bell, Forward, 7.4 ppg
Key Returning Players:
Darius McGhee, Junior, Guard, 9.5 ppg
Elijah Cuffee, Senior, Guard/Forward, 7.0 ppg
Kyle Rode, Sophmore, Forward, 4.2 ppg
Shiloh Robinson, Sophomore, Forward, 2.6 ppg
Blake Preston, Sophomore, Forward, 2.4 ppg
Josh Price, Sophomore, Guard, 1.9 ppg
Colton Reed, Junior, Guard, 1.1 ppg
Keegan McDowell, Junior, Guard/Forward, DNP last season
Key New Players:
Micaiah Abii, Freshman, Forward
Drake Dobbs, Freshman, Guard
Jonathan Jackson, Freshman, Guard
Marten Maide, RS Freshman, Guard
Chris Parker, Senior, Guard, Grad Transfer from Henderson State
Isaiah Warfield, Freshman, Guard
Projection:
With their top three scorers gone, domination may not come quite as easily for Liberty in 2020-2021 though. Elijah Cuffee is the lone senior on the roster and will need to provide leadership on the floor. The 6-4 wing is a capable scorer from everywhere on the floor and he should be in for a good senior season. Darius McGhee is the team's top returning scorer and rebounder, averaging 9.5 points and 4.0 rebounds. The diminutive junior connected on a team high 68 three-pointers at a 38.6 percent clip. If he can keep up that percentage while taking even more shots, the offense will be in good shape. A quartet of sophomores spent last season getting their feet wet. Shiloh Robinson and Blake Preston will look to make an impact in the frontcourt, while Josh Price saw very limited minutes on the perimeter. Kyle Rode made the biggest impact as a freshman, averaging 4.2 points and 2.3 rebounds in 18.5 minutes per game. He should make a big jump in production as a sophomore. Coach Ritchie McKay will need to get some production from his newcomers if they hope to stay atop the conference standings. Keegan McDowell, who redshirted last season after showing some promise the previous two years, will be in the mix as well. This group may not have the proven depth they had in 2019-2020, but the talent is here for another conference title.
Projected Postseason Tournament:
NCAA
By the Numbers:
Scoring Offense: 68.6 (250th in nation, 3rd in conference)
Scoring Defense: 53.8 (2, 1)
Field-Goal Percentage: 47.9 (12, 1)
Field-Goal Defense: 38.7 (11, 1)
Three-Point Field Goals Per Game: 7.6 (136, 2)
Three-Point Field-Goal Percentage: 36.6 (36, 2)
Free-Throw Percentage: 71.2 (158, 2)
Rebound Margin: 4.1 (63, 1)
Assists Per Game: 13.1 (178, 3)
Turnovers Per Game: 9.4 (1, 1)