Murray State Racers
2020-2021 Overall Rank: #129
Conference Rank: #3 Ohio Valley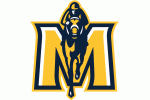 Ja Morant widened Murray State's profile to the general public, but college basketball fans knew that the Racers were not going away just because Morant was gone. And that proved to be exactly right. The Racers won at least a share of their third straight OVC regular season title and finished the year with a 23-9 record. And, once again, Murray State ran into Belmont in the conference tournament finals. After two years of besting the Bruins, the Racers lost to Belmont last season. There was no NCAA Tournament for Belmont to go to, but you can be sure Murray State will remember that one-point loss when those two likely meet up again this March with another tournament bid on the line.
2019-20 Record: 23-9, 15-3
Coach: Matt McMahon
Coach Record: 110-51 at Murray State, 110-51 overall
Key Departed Players:
Jaiveon Eaves, Guard, 11.1 ppg
Anthony Smith, Forward, 9.4 ppg
Jason Holiday, Guard, 0.7 ppg
Key Returning Players:
Tevin Brown, Junior, Guard, 17.9 ppg
DaQuan Smith, Sophomore, Guard, 7.2 ppg
Demond Robinson, Sophomore, Forward, 6.2 ppg
KJ Williams, Junior, Forward, 12.7 ppg
Chico Carter Jr, Sophomore, Guard, 6.3 ppg
Devin Gilmore, Senior, Forward, 4.7 ppg
Rod Thomas, Sophomore, Guard, 0.3 ppg
Key New Players:
Dionte Bostick, Freshman, Guard
Justice Hill, Sophomore, Guard, JC Transfer
Ja'Queze Kirby, Freshman, Forward
Nicholas McMullen, Freshman, Forward
Jackson Sivills, Freshman, Guard
Matt Smith, Freshman, Forward
Brion Whitley, Freshman, Guard
Projection:
As a freshman two years ago, Tevin Brown was mostly just a shooter. Last year he stepped into the starring role and led the Racers with 17.9 points, 3.7 assists and 1.2 steals. The 6-5 guard was still shooting the ball, as shown by his team high 85 made three-pointers at an impressive 41.9 percent clip, but he scored in other ways as well. Most impressive was Brown's 194 trips to the charity stripe. DaQuan Smith should emerge as another fine shooter and scorer. He was not the most consistent shooter as a freshman, but did prove that he can knock down some shots. The other returning starter is Demond Robinson. He only played 14.5 minutes per game, but averaged 6.2 points, 3.6 rebounds and 1.5 blocks. The key player in the frontcourt though will again be KJ Williams. The 6-10 junior spent most of last season coming in off the bench, but was on the floor when it mattered most. Williams averaged 12.7 points and 7.3 rebounds and his presence along with Robinson and senior Devin Gilmore, gives Murray State plenty of options in the paint. It is the backcourt that often carries the Racers to the NCAA Tournament though and finding a third option to start beside Brown and Smith. The most likely option is sophomore Chico Carter, but there are some solid newcomers coming into the program as well, including junior college All-American Justice Hill. This will be a very good Murray State team, but as always, that may not be enough. Belmont will always be standing in the way and the OVC has another potential powerful team this season too. That could be trouble for a Murray State squad that only has one senior on the roster.
Projected Postseason Tournament: CBI/CIT
By the Numbers:
Scoring Offense: 75.4 (63rd in nation, 4th in conference)
Scoring Defense: 64.7 (48, 1)
Field-Goal Percentage: 47.6 (14, 1)
Field-Goal Defense: 40.0 (37, 1)
Three-Point Field Goals Per Game: 6.6 (243, 9)
Three-Point Field-Goal Percentage: 36.9 (31, 1)
Free-Throw Percentage: 70.9 (179, 5)
Rebound Margin: 6.4 (20, 1)
Assists Per Game: 14.4 (72, 2)
Turnovers Per Game: 13.8 (231, 7)