UAB Blazers
2020-2021 Overall Rank: #136
Conference Rank: #5 C-USA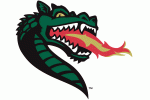 UAB has quietly put together a solid seven-year run despite making the NCAA Tournament just once during that span. The Blazers have won at least 18 games in six of the last seven years, including four 20-win seasons. However, UAB decided to move in a different direction this offseason and hired Andy Kennedy as head coach. Kennedy has major conference experience having spent 12 seasons at Mississippi where he won 245 games. Kennedy has instantly brought in a quality group of graduate transfers and has UAB set up for higher success over the next few seasons.
2019-20 Record: 19-13, 9-9
Coach: Andy Kennedy
Coach Record: 0-0 at UAB, 266-169 overall
Key Departed Players:
Will Butler, Forward, 8.7 ppg
Makhtar Gueye, Forward, 6.8 ppg
Tamell Pearson, Center, 3.7 ppg
Jordan Brinson, Guard, 3.4 ppg
Antonio Ralat, Guard, 3.2 ppg
Key Returning Players:
Tavin Lovan, Junior, Guard, 13.2 ppg
Jalen Benjamin, Sophomore, Guard, 11.9 ppg
Tyreek Scott-Grayson, Senior, Guard, 10.0 ppg
Kassim Nicholson, Senior, Forward, 5.7 ppg
Key New Players:
Terrell Ard, Jr., Freshman, Forward
Michael Ertel, Senior, Guard, Grad Transfer from UL Monroe
Rongie Gordon, Freshman, Forward
Quan Jackson, Senior, Guard, Grad Transfer from Georgia Southern
Koby Jeffries, RS Freshman, Guard
Trey Jemison, Junior, Center, Transfer from Clemson, not eligible
Simeon Kirkland, Junior, Forward, Transfer from Junior College
Tobias Rotegaard, Freshman, Forward
Tony Toney, Freshman, Guard
Projection:
UAB has just four rotation players returning from last season, but three of their top four scorers are back. Tavin Lovan is the top returning scorer after he put up 13.2 points per contest as a sophomore. Lovan is an all-around talented player for UAB to build a team around this year as he also averaged 4.8 rebounds, 2.1 assists and 1.3 steals last season. Jalen Benjamin stands just 5-10 but he played much bigger than that in his freshman season. Benjamin earned Conference USA All-Freshman Team honors, averaging 11.9 points, 2.8 rebounds and 1.4 assists. Tyreek Scott-Grayson is the last of the returning starters and the lone senior of that group. Scott-Grayson averaged 10.0 points, 4.7 rebounds and 2.0 assists per game. All three returning starters are guards, so some new pieces will have the step up in the frontcourt this season. Kassim Nicholson is the final returning rotation player from last season; he averaged 5.7 points and 3.8 rebounds per game. UAB will have plenty of new faces this season including five freshmen and three transfers. Among the newcomers are two grad transfers who should make immediate impacts in 2020-21. Michael Ertel is a 6-2 guard from Louisiana-Monroe where he earned All-Sun Belt Second Team behind 16.2 points, 2.8 assists and 2.0 made threes per game. Quan Jackson, a 6-4 guard from Georgia Southern, was also on the All-Sun Belt Second Team after averaging 13.6 points, 4.5 rebounds, and 2.6 steals last season. Simeon Kirkland is a junior college transfer who averaged 8.6 points and 5.2 rebounds last season. None of the five incoming freshmen are ranked higher than three stars. Rongie Gordon is the highest ranked of the group as a top-50 power forward in the nation. Essentially all of the experience on UAB's roster is backcourt players, so the big men will be major question marks heading into 2020-21. UAB doesn't look quite poised to make an NCAA Tournament run, but with Andy Kennedy at the helm it shouldn't be long before they start to make noise in Conference USA.
Projected Postseason Tournament: CBI/CIT
By the Numbers:
Scoring Offense: 67.3 (282nd in nation, 11th in conference)
Scoring Defense: 65.3 (62, 4)
Field-Goal Percentage: 45.4 (89, 5)
Field-Goal Defense: 41.5 (89, 4)
Three-Point Field Goals Per Game: 5.3 (325, 13)
Three-Point Field-Goal Percentage: 32.8 (208, 9)
Free-Throw Percentage: 70.4 (192, 7)
Rebound Margin: 6.4 (21, 1)
Assists Per Game: 10.7 (327, 13)
Turnovers Per Game: 14.7 (308, 11)