Rhode Island Rams
2020-2021 Overall Rank: #138
Conference Rank: #9 Atlantic 10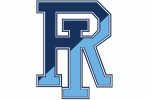 David Cox made a strong improvement in his second season as Rhode Island's head coach. The Rams won 21 games in 2019-20 despite not playing any postseason games. The bad news is that five of the eight rotation players from last season have departed. However, Fatts Russell is back for his senior year after earning first team all-conference honors last season. Rhode Island's expectations and success will hinge on the status of several transfers that could become eligible for the 2020-21 season. As it stands, the Rams have just seven scholarship players though that number is likely to increase before the season begins.
2019-20 Record: 21-9, 13-5
Coach: David Cox
Coach Record: 39-24 at Rhode Island, 39-24 overall
Key Departed Players:
Jeff Dowtin, Guard, 13.9 ppg
Tyrese Martin, Forward, 12.8 ppg
Cyril Langevine, Forward, 10.1 ppg
Jacob Toppin, Forward, 5.1 ppg
Mekhi Long, Forward, 3.1 ppg
Key Returning Players:
Fatts Russell, Senior, Guard, 18.8 ppg
Jermaine Harris, Junior, Forward, 5.3 ppg
Antwan Walker, Junior, Forward, 5.3 ppg
Key New Players:
Tres Berry, Freshman, Guard
Allen Betrand, Junior, Guard, Transfer from Towson, pending waiver
Jalen Carey, Sophomore, Guard, Transfer from Syracuse, pending waiver
D.J. Johnson, Junior, Forward, Transfer from Junior College
Ishmael Leggett, Freshman, Guard
Malik Martin, Junior, Guard, Transfer from Charlotte, pending waiver
Makhel Mitchell, Sophomore, Center, Transfer from Maryland, pending waiver
Makhi Mitchell, Sophomore, Center, Transfer from Maryland, pending waiver
Jeremy Sheppard, Senior, Guard, Transfer from Junior College
Projection:
Despite the unknown status of transfers' eligibility, the potential success for Rhode Island really begins with Fatts Russell. The dynamic 5-10 guard is back for his senior year after making First Team All-A10 and A10 All-Defensive Team as a junior. Russell averaged 18.8 points, 4.6 assists, 3.4 rebounds and 2.9 steals last season. With Obi Toppin out of the conference, Russell should be the favorite for Atlantic 10 Player of the Year. Jermaine Harris and Antwan Walker are the only other returning players from last year's rotation. Both players had very similar stats with each averaging 5.3 points, Walker averaging just 0.5 more rebounds and Harris averaging 1.0 more minutes per game. JuCo imports D.J. Johnson and Jeremy Sheppard are the two transfers that will undoubtedly play for the Rams this season. Johnson is a 6-7 wing who averaged 13.4 points, 8.9 rebounds and shot 43 percent from three at Williston State. Sheppard is a 6-1 guard who started his career at East Carolina before transferring to the College of Central Florida where he averaged 17.1 points and shot 44 percent from three. Three-star freshmen guards Tres Berry and Ishmael Leggett are the final two confirmed scholarship players for the Rams. Rhode Island is waiting on the status of potential eligibility for five transfers as well. Syracuse transfer Jalen Carey seems the most likely to be granted a waiver as he played in just two games last season. Carey is a former four-star recruit who would provide major help to Russell in the backcourt. Allen Betrand is a transfer from Towson who earned All-CAA honors as a sophomore last season. Malik Martin comes from Charlotte where he earned CUSA All-Defense honors last year. Twin 6-10 centers Makhi and Makhel Mitchell were highly ranked recruits who both played double-digit games at Maryland last season. The NCAA is rather inconsistent with granting waivers, so any of the transfers may or may not be able to play in 2020-21. Fatts Russell returning gives the Rams a fighting chance in any event, but the addition of any of the potential transfers would be more than welcomed at Rhode Island.
Projected Postseason Tournament: CBI/CIT
By the Numbers:
Scoring Offense: 73.3 (111th in nation, 3rd in conference)
Scoring Defense: 68.9 (166, 10)
Field-Goal Percentage: 42.3 (253, 10)
Field-Goal Defense: 41.8 (113, 6)
Three-Point Field Goals Per Game: 5.7 (304, 13)
Three-Point Field-Goal Percentage: 31.5 (272, 12)
Free-Throw Percentage: 67.6 (279, 11)
Rebound Margin: 0.6 (164, 5)
Assists Per Game: 12.6 (220, 10)
Turnovers Per Game: 11.8 (60, 4)