Georgia Bulldogs
2020-2021 Overall Rank: #142
Conference Rank: #13 SEC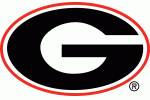 Though Tom Crean improved his win total from year one to year two, last season was still a disappointment for Georgia basketball. Despite having top recruit Anthony Edwards on board, Georgia failed to finish the regular season above .500. Now, Edwards has departed for the NBA as expected and Rayshaun Hammonds, the team's second leading scorer, is gone as well. Crean brought in a highly ranked freshman class last season and it wasn't just because of Edwards. There will be six sophomores on the roster this year and many of them were four-star recruits who Georgia will be relying on in their second collegiate season.
2019-20 Record: 16-16, 5-13
Coach: Tom Crean
Coach Record: 27-37 at Georgia, 383-268 overall
Key Departed Players:
Anthony Edwards, Guard, 19.1 ppg
Rayshaun Hammonds, Forward, 12.9 ppg
Jordan Harris, Guard, 7.1 ppg
Tyree Crump, Guard, 6.9 ppg
Donnell Gresham, Guard, 5.0 ppg
Key Returning Players:
Sahvir Wheeler, Sophomore, Guard, 9.0 ppg
Toumani Camara, Sophomore, Forward, 6.6 ppg
Tye Fagan, Junior, Guard, 4.1 ppg
Christian Brown, Sophomore, Forward, 3.4 ppg
Mike Peake, Sophomore, Forward, 2.3 ppg
Jaykwon Walton, Sophomore, Forward, 2.1 ppg
Rodney Howard, Sophomore, Center, 1.3 ppg
Key New Players:
Andrew Garcia, Senior, Forward, Grad Transfer from Stony Brook
P.J. Horne, Senior, Forward, Grad Transfer from Virginia Tech
K.D. Johnson, Freshman, Guard
Justin Kier, Senior, Guard, Grad Transfer from George Mason
Tyron McMillan, Junior, Forward, Transfer from Junior College
Jonathan Ned, Freshman, Forward, Transfer from Junior College
Mikal Starks, Freshman, Guard, Transfer from Junior College
Josh Taylor, Freshman, Forward
Projection:
With last season's top two scorers leaving school, Georgia will have yet another year of trying to rebuild under Tom Crean. This year's squad will consist largely of sophomores and freshmen with a few graduate transfers mixed in. Though Anthony Edwards got all the hype, Georgia also had four four-stars in their top-15 caliber freshmen class last season. Two of them are top returning scorers Sahvir Wheeler and Toumani Camara. Along with Christian Brown and Jaykwon Walton, the Bulldogs need to see second-year improvements from last season's recruiting class in 2020-21. Edwards and Hammonds' departures should open up many more opportunities for the sophomore class to shine. Georgia also welcomes three grad transfers to boost the experience level. Andrew Garcia is a guard from Stony Brook who earned All-America East honors behind 13.4 points, 6.7 rebounds, 1.9 assists and 1.6 steals last season. Guard Justin Kier played just nine games last season, but in 2018-19 he was an All-A10 player at George Mason. Lastly, P.J. Horne is a utility forward out of Virginia Tech with NCAA Tournament experience under his belt. The Bulldogs have another solid recruiting class this season as well led by four-star guard K.D. Johnson. Top-150 recruit Josh Taylor joins the team as well as Tyron McMillan, Mikal Starks and Jonathan Ned, three junior college transfers.
Projected Postseason Tournament: None
By the Numbers:
Scoring Offense: 75.9 (53rd in nation, 4th in conference)
Scoring Defense: 75.6 (312, 13)
Field-Goal Percentage: 45.1 (106, 5)
Field-Goal Defense: 45.3 (292, 13)
Three-Point Field Goals Per Game: 7.0 (204, 6)
Three-Point Field-Goal Percentage: 30.0 (322, 12)
Free-Throw Percentage: 70.2 (202, 9)
Rebound Margin: 2.0 (119, 7)
Assists Per Game: 13.5 (140, 4)
Turnovers Per Game: 14.8 (311, 13)
Madness 2020 Men's Basketball Recruit Rankings:
#84 K.D. Johnson