Many of last season's college football stars are now primed to make the step into the NFL big time as the NFL Draft drama barrels on, with everyone's eyes on how new recruits will fare in the big leagues. That aside, it's a good time to look back at some of the moments that made these current college stars famous in the first place, as well as those College Bowl moments that left the NFL trailing in college football's drama drenched wake. Here are some of the very best, dredged from the annals of time.
The Mighty Ducks Quack the Loudest
Oregon Ducks fans have witnessed some logic-defying moments over the years. None were more dramatic than current running back CJ Verdell's game winning OT touchdown against Washington in Oct. 2018, which acted as redemption for a player who'd previously dropped a crucial catch against Stanford, leading to him being mobbed by teammates, cheerleaders and anyone else who hadn't already headed to the tailgate parties. Of course, Verdell's quarterback teammate, Justin Herbert, is tipped to make a splash in the NFL after recently proving there's some high-quality action to still be found at Autzen Stadium.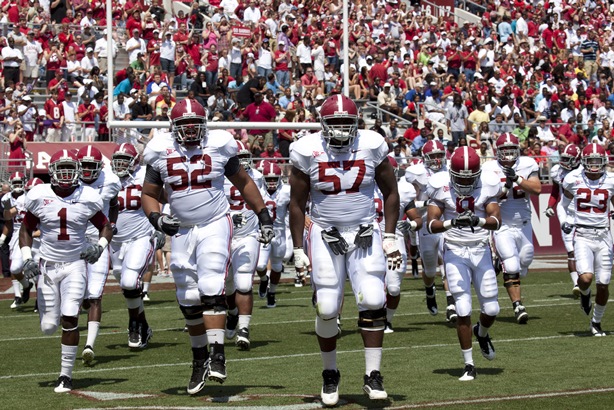 Tim's Thirty Second Promise
Some great sporting moments take place off the field, either behind closed doors or, in Tim Tebow's case, in front of the national media. Having trotted out his scripted lines after a terrible defeat for the Florida Gators, who'd been tipped to go the season unbeaten, Tebow paused and then let rip, promising Gators fans and the team's detractors alike that he would do everything possible to complete the rest of the season without a single further blemish on their record. Sure enough, Tebow cemented his college football legacy by fulfilling his vow.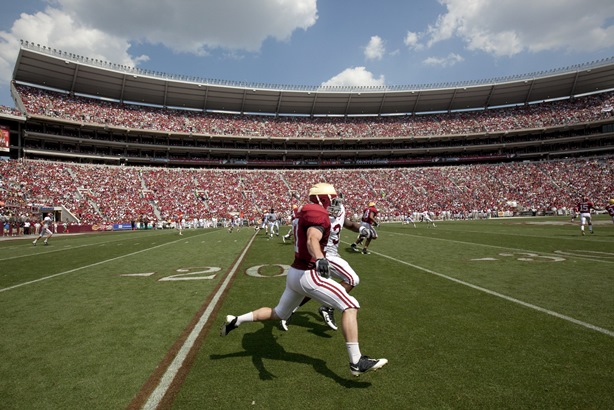 Auburn Iron Out Alabama
Who doesn't love a mazy punt return that sends a packed stadium into raptures? Certainly Alabama fans would have preferred not to have witnessed the particular one that lost them the 2013 Iron Bowl, as Chris Davis went from endzone to endzone after a potentially game-ending punt fell fractionally short of finding the safety. Commentators covering the game lost their voices and held their palpitating hearts and it's no surprise.
If in Doubt Throw a Hail Mary
The only thing better than a length-of-the-field touchdown is the sort of hail Mary that goes so high it collects snow, to nestle perfectly in the safe hands of a wide receiver. One of the best to stand the test of time was Doug Flutie's 64-yard monster, which with no time remaining on the clock and battling high winds, found Gerard Phelan to give Boston College an unlikely victory over the University of Miami.
Gator Bowl Gets Nasty
Most people will have had the urge at one time or another during their career to slap their boss square in the chops. However, at the 1978 Gator Bowl the opposite happened, with legendary Ohio State coach Woody Hayes launching a howitzer of a punch at opposition player Charlie Bauman. A full-scale brawl broke out and Hayes probably rued trying to punch a man twice his size, who also happened to be wearing a helmet.
Fake it Till You Make it, to the Endzone
When your team has a field goal to tie the game it takes a sizeable set of cojones to make the call to run the ball instead, but that gamble paid off perfectly for Michigan State coach Mark Dantonio in 2010, when his men pulled the trick on Notre Dame, leaving their bench and supporters gobsmacked.
You Gotta Pump it Up
Vince Young was the sort of player who was born to help video editors create highlight reels, completing so many mind-bending plays in his time that to recount them all would take a lifetime. Perhaps his finest piece of work was a pump fake he executed to perfection against Oklahoma State, sending one of their defensive line into orbit, before breezing past him to score a blistering touchdown.