Georgia Bulldogs
Overall Rank: #10
Conference Rank: #5 SEC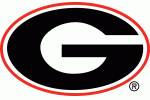 After a seven year absence, Georgia has now made two straight NCAA Tournament appearances and has the look of a team that will compete for an SEC title and a spot in the College World Series. The Bulldogs are coming off their best season under Coach Scott Stricklin, winning 46 games overall and 21 in the always tough SEC. The Bulldogs were able to host a regional last season, but were crushed twice by Florida State. They will look to take the next step in 2020 and at least reach the Super Regionals.
2019: 46-17, 21-9
2019 Postseason: NCAA
Coach: Scott Stricklin
Key Departed Players:
Aaron Schunk, IF/P, .339 BA, 15 HR, 58 RBI, 2.49 ERA, 1-2 W/L, 21.2 IP, 18 SO, 12 SV
LJ Talley, IF, .332 BA, 8 HR, 41 RBI
John Cable, C/IF, .314 BA, 8 HR, 47 RBI
Tucker Maxwell, OF, .251 BA, 13 HR, 39 RBI, 21 SB
Tony Locey, P, 2.53 ERA, 11-2 W/L, 89.0 IP, 97 SO
Tim Elliott, P, 2.38 ERA, 7-3 W/L, 75.2 IP, 72 SO
Key Returning Players:
Riley King, IF/OF, .295 BA, 8 HR, 43 RBI
Patrick Sullivan, 1B, .263 BA, 3 HR, 24 RBI
Cam Shepherd, IF, .231 BA. 8 HR, 33 RBI
Emerson Hancock, P, 1.99 ERA, 8-3 W/L, 90.1 IP, 97 SO
Projection:
Georgia does lose some key pieces to their pitching staff, but they should still have one of the best staffs in the country. Emerson Hancock had an amazing sophomore season, boasting an 8-3 record with a 1.99 ERA in 14 starts. In 90.1 innings of work, he struck out 97 batters and walked a mere 18. He is expected to be a first round draft pick. So is Cole Wilcox. He played well in spurts as a freshman, but should now be part of the regular weekend rotation. C.J. Smith and Will Proctor have the talent to crack the weekend rotation and will help replace Tony Locey and Tim Elliott. The job to replace closer Aaron Schunk will likely fall to junior Ryan Webb, who boasted a 3.75 ERA in 16 appearances last season. The lineup will be led by Riley King and Cam Shepherd. King belted eight homeruns last season, while Shepherd is one the best shortstops in the country and added eight homers of his own. There may not be a lot of eye popping numbers on the offense, but the Bulldogs do have plenty of experience. Mason Meadows, Patrick Sullivan, Tucker Bradley, Randon Jernigan and Chaney Rogers all have a significant amount of starting experience and that experience will help Georgia provide enough run support for the pitching staff to lead the Bulldogs towards the top of the SEC.