LSU Tigers
Overall Rank: #12
Conference Rank: #6 SEC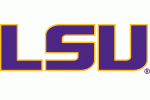 LSU was a team in 2019 that had to be resilient as they battled through key injuries and secured a home regional in Baton Rouge in the NCAA Tournament. The Tigers advanced to Super Regionals where they hosted Florida State and ran into a Seminoles team playing for something bigger than themselves as they were able to send off their long-time coach Mike Martin with a trip to Omaha. Fast forward to 2020 and LSU will bring back a pitching staff with plenty of talent on the mound that will make the Tigers a tough out all year long.
2019: 40-26, 17-13
2019 Postseason: NCAA
Coach: Paul Maineri
Key Departed Players:
Josh Smith, INF, .346 BA, 9 HR, 41 RBI, 20 SB
Antoine Duplantis, OF, .324 BA, 12 HR, 68 RBI, 6 SB
Zach Watson, OF, .308 BA, 7 HR, 42 RBI
Zack Hess, P, 4.71 ERA, 4-5 W/L, 70.2 IP, 35 BB, 82 SO, 2 SV
Key Returning Players:
Saul Garza, C, .303 BA, 5 HR, 27 RBI
Daniel Cabrera, OF, .284 BA, 12 HR, 50 RBI
Cade Beloso, INF, .279 BA, 10 HR, 52 RBI
Giovanni DiGiacomo, OF, .275 BA, 1 HR, 15 RBI, 6 SB
Eric Walker, P, 5.47 ERA, 5-4 W/L, 72.1 IP, 32 BB, 56 SO
Cole Henry, P, 3.39 ERA, 4-2 W/L, 58.1 IP, 18 BB, 72 SO
Matthew Beck, P, 2.05 ERA, 3-0 W/L, 25 BB, 39 SO
Jaden Hill, P, 1.80 ERA, 1-0 W/L, 3 BB, 11 SO
Landon Marceau, P, 4.66 ERA, 5-2 W/L, 58.0 IP, 20 BB, 43 SO
Devin Fontenot, P, 3.71 ERA, 5-4 W/L, 51.0 IP, 25 BB, 54 SO, 7 SV
Projection:
One of the biggest keys to winning the SEC in any season is the ability to have a quality weekend rotation. LSU will be set up nicely for success in weekend series as they return Cole Henry, Landon Marceau, Eric Walker and Jaden Hill, which will give Coach Maineri plenty of options as the season goes along. Devin Fontenot will take care of the back end of games as Fontenot is coming off a 2019 season where he had seven saves. Matthew Beck is back as well as he limited opposing hitters to a .195 batting average and had a 2.05 earned run average. Daniel Cabrera, Cade Beloso, and Saul Garza will anchor the lineup. They can provide plenty of power along with the ability to drive in that critical run when the Tigers need it. LSU should also benefit from the addition of new volunteer coach/hitting coach Eddie Smith who comes over from Tulane where the Green Wave set several offensive records for the American Athletic Conference in 2019. The schedule is always difficult starting with a visit from Indiana in week one and a trip to Houston to play Texas, Baylor, and Oklahoma at Minute Maid Park. As for the SEC slate, the Tigers will open up at Ole Miss and will travel to Tennessee, Texas A&M, Kentucky, and Auburn while hosting Mississippi State, Vanderbilt, and Arkansas. Overall, look for LSU to win around 18-20 conference games thanks to their pitching and at minimum make at return trip to Super Regionals with a great shot to get to Omaha.