Oregon State Beavers
Overall Rank: #28
Conference Rank: #4 Pac-12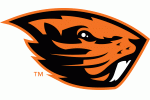 Oregon State will attempt to move on from the Pat Casey era with Coach Mitch Canham leading the way. Coach Canham played for the Beavers from 2004 to 2007 and was most recently coaching in the Mariners system. Replacing Coach Casey is not going to be easy for anybody, but the program is moving forward and Coach Canham has the pieces around him to find success right away.
2019: 36-20-1, 21-8
2019 Postseason: NCAA
Coach: Mitch Canham
Key Departed Players:
Adley Rutschman, C/IF, .411 BA, 17 HR, 58 RBI
Beau Philip, IF, .311 BA, 5 HR, 31 RBI
Bryce Fehmel, P, 3.53 ERA, 7-3 W/L, 99.1 IP, 71 SO
Grant Gambrell, P, 2.83 ERA, 5-3 W/L, 70.0 IP, 80 SO
Brandon Eisert, P, 2.03 ERA, 8-2 W/L, 62.0 IP, 74 SO
Key Returning Players:
Alex McGarry, IF/OF, .293 BA, 8 HR, 29 RBI
Ryan Ober, IF, .266 BA, 3 HR, 22 RBI
Jake Mulholland, P, 1.93 ERA, 3-3 W/L, 46.2 IP, 41 SO, 8 SV
Projection:
Oregon State has a lot of holes to fill, but there are quite a few experienced options on the mound. It starts with All-American Jake Mulholland, who boasted a 1.93 ERA with eight saves. Christian Chamberlain and Mitchell Verburg are experienced pitchers who were important pieces in the bullpen last season. Like on the mound, Oregon State will have to rely heavily on fresh faces at the plate. Alex McGarry, who hit .293 with eight homeruns and 29 RBIs, is the most productive returning hitter. Ryan Ober was also a regular starter and added three homeruns and 22 RBIs. Coach Canham is not bringing in a ton of experienced newcomers, but that should not be a huge problem. The Beavers have a lot of talent on their roster and now it is time for those players stuck down the bench last year to show what they can do. If this inexperienced group can live up to their potential, Oregon State will be back in the NCAA Tournament and even compete for the top spot in the Pac-12.