Houston Cougars
Overall Rank: #38
Conference Rank: #3 American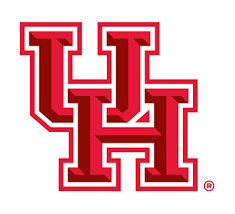 Houston's lack of hitting ended their NCAA Tournament hopes last season, but Coach Todd Whitting's team still managed to finish fourth in the American Athletic Conference. That is a promising place to build off in a disappointing campaign. The concerns at the plate may continue with Jared Triolo and Joe Davis gone, but Coach Whitting has brought in a ton of talented new faces to help fill the gaps and improve Houston's prospects heading into 2020.
2019: 32-24, 12-12
2019 Postseason: None
Coach: Todd Whitting
Key Departed Players:
Jared Triolo, IF, .332 BA, 7 HR, 44 RBI, 13 SB
Joe Davis, 1B/DH, .295 BA, 18 HR, 57 RBI
Fred Villarreal, P, 2.29 ERA, 5-4 W/L, 59.0 IP, 44 SO
Devon Roedahl, P, 4.09 ERA, 7-2 W/L, 61.2 IP, 60 SO
Ryan Randel, P, 4.72 ERA, 4-2 W/L, 61.0 IP, 39 SO
Key Returning Players:
Derrick Cherry, IF, .292 BA, 4 HR, 19 RBI
Brad Burckel, IF/OF, .271 BA, 1 HR, 17 RBI, 16 SB
Tyler Bielamowicz, P/DH, .253 BA, 3 HR, 25 RBI
Clay Aguilar, P, 3.06 ERA, 6-4 W/L, 67.2 IP, 73 SO
Lael Lockhart, P, 3.58 ERA, 4-6 W/L, 83.0 IP, 76 SO
Ryan Hernandez, 1B, Albany/JC
Reggie McAllister, OF, from Blinn
Andrew Papantonis, IF, Vir/JC
Steven Rivas, OF, from LBSU
Isaiah Blaylock, P, So Nev
Layne Looney, P, Richmond
Projection:
Houston's dominating pitching staff has some holes to fill, but Clay Aguilar and Lael Lockhart will make a great starting duo to build around. Aguilar was the best of the bunch last year, posting a 3.06 ERA. Players like Brayson Hurdsman have the experience to step into the regular rotation, but will be pushed by a large group of transfers. Nick Rupp, one of three players coming from Southern Nevada, could emerge one of the team's top pitchers. Either way, Houston has plenty of options on the mound. The options are increasing at the plate too and that is why this group could be better than last year. Derrick Cherry, Brad Burckel and Tyler Bielamowicz are back after decent campaigns in 2019, but the Cougars will have to rely on some of their newcomers too. Redshirt freshman Cam McMillan spent last season on Vanderbilt's bench, but he is a talented player who could make a big impact. A handful of junior college transfers like Brett Cain, Ryan Hernandez, Reggie McAllister, Andrew Papantonis and Steven Rivas provide some much needed experienced options at the plate. It will be interesting to see if Houston can put all these pieces together and boost their offensive production. It will not take too much more production to put them into the NCAA Tournament discussion.