Louisiana Ragin' Cajuns
Overall Rank: #41
Conference Rank: #1 Sun Belt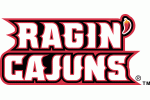 Coach Matt Deggs returns to Louisiana where he was an assistant coach from 2012 to 2014. After helping the Ragin' Cajuns to a Super Regional in 2014, Coach Deggs took the head coaching job at Sam Houston State. There he led the Bearkats to three Southland regular season titles in five years. Following the tragic loss of Tony Robichaux, Deggs is a great fit to continue Louisiana's success on the field.
2019: 28-31, 15-15
2019 Postseason: None
Coach: Matt Deggs
Key Departed Players:
Hunter Kasuls, IF, .338 BA, 7 HR, 38 RBI, 11 SB
Todd Lott, OF/IF, .332 BA, 8 HR, 48 RBI, 12 SB
Orynn Veillon, OF, .287 BA, 11 HR, 42 RBI, 14 SB
Handsome Monica, C, .270 BA, 15 HR, 40 RBI
Key Returning Players:
Hayden Cantrelle, IF, .309 BA, 9 HR, 31 RBI, 28 SB
Brennan Breaux, OF, .295 BA, 3 HR, 33 RBI, 11 SB
Austin Perrin, P, 4.52 ERA, 4-5 W/L, 67.2 IP, 58 SO
Jacob Schultz, P, 3.65 ERA, 2-3 W/L, 66.2 IP, 60 SO
Brandon Young, P, 4.80 ERA, 3-5 W/L, 54.1 IP, 72 SO
Projection:
The Ragin' Cajuns will have a ton of new faces. There are a total of 14 transfers, most coming from the junior college ranks. The pitching staff though will revolve around Austin Perrin, Jacob Schultz and Brandon Young. Those were the top three pitchers in terms of innings pitched last season and that could be the regular weekend rotation right there. Newcomers Carter Robinson and Jason Nelson will certainly have something to say about that. Louisiana lost four of their top six hitters, so for now the pressure will be on Hayden Cantrelle and Brennan Breaux. Cantrelle, a junior infielder, is a superb all-around player. He hit .309 with nine homeruns, 31 RBIs and 28 stolen bases. Cantrelle and Breaux are a good place to start, but Coach Deggs will ask a lot of his transfers as well. There may not be a player who will immediately make a huge impact and lead this team in RBIs, but there some talented and experienced players who will fill in nicely around Cantrelle and provide Louisiana with enough offense to compete for the top spot in a tough Sun Belt conference.