Oregon State Beavers
Overall Rank: #42
Conference Rank: #7 Pac-12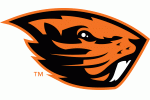 Oregon State has been quite consistent under Coach Laura Berg. Since she took over the program in 2013, the Beavers have finished between sixth and eighth every single season. That has resulted in four NCAA Tournament appearances and a few near misses. Oregon State may not move up the Pac-12 pecking order, but the conference will be strong and another seventh place finish should be enough to get OSU into the NCAA Tournament.
2019: 26-19, 8-14
2019 Postseason: None
Coach: Laura Berg
Key Departed Players:
Shelby Weeks, OF, .331 BA, 3 HR, 22 RBI, 15 SB
Jessica Garcia, OF, .278 BA, 17 RBI, 15 SB
Meehra Nelson, P, 4.80 ERA, 6-7 W/L, 81.2 IP, 90 SO
Key Returning Players:
Maia Radwe, IF, .289 BA, 13 RBI
Frankie Hammoude, IF, .283 BA, 11 HR, 36 RBI
Missy Nunes, UTL, .273 BA, 7 HR, 27 RBI
Mariah Mazon, P, 2.70 ERA, 17-12 W/L, 174.0 IP, 166 SO
Projection:
Mariah Mazon will again be the Beavers workhorse in the circle. As a sophomore last season, Mazon went 17-12 with a 2.70 ERA. Nerissa Eason and Houston transfer Trystan Melancon have more than enough talent and experience to provide Coach Berg with a solid second and third option in the circle. The Beavers will need to find some more consistent hitters though if they want to take a step forward in 2020. Frankie Hammoude and Missy Nunes are the proven hitters who have some good power. Those two combined for 18 homeruns and 63 RBIs last season and will again lead the way this season. If the Beavers can find a few more consistent hitters, they could make a strong push up the conference pecking order, but there is a long way to go for a team that ranked eighth in the Pac-12 in scoring and ninth in batting average.