Maryland Terrapins
Overall Rank: #4
Conference Rank: #1 Big Ten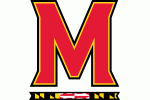 The Maryland Terrapins enter the 2019-20 campaign as the clear favorite in the Big Ten. They bring back all five starters along with a top five caliber freshmen class. This group should be highly motivated to make a Final Four run as last year ended prematurely with second round home loss to UCLA by a score of 85-80. The Bruins outscored Maryland 19-9 in the decisive fourth quarter to pull off the upset. Head Coach Brenda Frese and her staff will definitely make finishing games off in the fourth quarter a point of emphasis this season.
2018-19 Record: 29-5, 15-3
2018-19 Postseason: NCAA
Coach: Brenda Frese
Coach Record: 458-124 at Maryland, 515-154 overall
Key Departed Players (starters in bold)
Brianna Fraser, Forward, 7.4 ppg
Key Returning Players (starters in bold)
Kaila Charles, Senior, Guard, 17.0 ppg
Taylor Mikesell, Sophomore, Guard, 13.4 ppg
Stephanie Jones, Senior, Forward, 12.8 ppg
Blair Watson, Senior, Guard, 8.3 ppg
Shakira Austin, Sophomore, Forward, 8.4 ppg
Channise Lewis, Junior, 4.2 ppg
Sara Vujacic, Senior, Guard, 3.0 ppg
Key New Players
Zoe Young, Freshman, Guard
Faith Masonius, Freshman, Forward
Diamond Miller, Freshman, Guard
Ashley Owusu, Freshman, Guard
Mimi Collins, Sophomore, Forward
Projection:
Kaila Charles is the best returning player in the Big Ten and one of the best returning players overall in the country. Charles averaged 17 points per game, made 48.6 percent of her shots from the floor and collected 6.7 rebounds per game last season. Taylor Mikesell is an excellent outside shooter as she shot 41.1 percent from behind the three-point line and is a threat to go off for a 20-point game on any given night. Stephanie Jones is a matchup problem for just about every team that Maryland will face in 2019-20. Jones hit 59 percent of her shots from the floor last season, scored 12.8 points per game and averaged 6.0 rebounds per game. Shakira Austin is a very good shot blocker as she had 89 blocked shots last season for the Terrapins. Austin is also the leading returning rebounder for Maryland as she gathered 9.5 rebounds per game and should be able match or surpass those numbers this season. The schedule is pretty strong for Maryland as they will play South Carolina, Clemson, North Carolina State, Quinnipiac, and Belmont. Those five games should give the Terrapins a nice cushion RPI wise just in case the Big Ten doesn't perform up to expectations as a conference. Overall, look for Maryland to be on the doorstep of a number one seed in the NCAA Tournament and, with the right draw, have a great opportunity to advance to the Final Four.
Projected Postseason Tournament:
NCAA
By the Numbers:
Scoring Offense: 75.0 (34th in nation, 3rd in conference)
Scoring Defense: 61.2 (97, 4)
Field-Goal Percentage: 46.3 (15, 2)
Field-Goal Defense: 36.5 (30, 1)
Three-Point Field Goals Per Game: 5.6 (197, 6)
Three-Point Field-Goal Percentage: 35.8 (34, 3)
Free-Throw Percentage: 69.9 (163, 10)
Rebound Margin: 8.3 (15, 1)
Assists Per Game: 16.8 (22, 3)
Turnovers Per Game: 15.3 (146, 10)
Madness 2020 WNBA Draft Rankings:
#10 Kaila Charles

#17 Stephanie Jones

Madness 2019 Women's Basketball Recruit Rankings:
#6 Ashley Owusu

#22 Diamond Miller

#23 Zoe Young

#102 Faith Masonius