Maryland Terrapins
2019-2020 Overall Rank: #11
Conference Rank: #2 Big Ten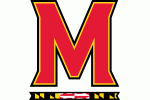 Maryland enters the 2019-2020 campaign with very high expectations. All but one player returns to a team that reached the Second Round of the NCAA Tournament last year. However, the one departure is a big one. Bruno Fernando averaged 13.6 points, 10.6 rebounds, 1.9 blocks and 2.0 assists and was a huge piece of the Terrapins team on both ends of the floor. Fortunately, Maryland has plenty of options to help replace Fernando.
2018-19 Record: 23-11, 13-7
2018-19 Postseason: NCAA
Coach: Mark Turgeon
Coach Record: 180-92 at Maryland, 430-251 overall
Key Departed Players:
Bruno Fernando, Forward, 13.6 ppg
Key Returning Players:
Anthony Cowan Jr, Senior, Guard, 15.6 ppg
Jalen Smith, Sophomore, Forward, 11.7 ppg
Eric Ayala, Sophomore, Guard, 8.6 ppg
Darryl Morsell, Junior, Guard, 8.5 ppg
Aaron Wiggins, Sophomore, Guard, 8.3 ppg
Serrel Smith Jr, Sophomore, Guard, 3.4 ppg
Ricky Lindo Jr, Sophomore, Forward, 1.6 ppg
Joshua Tomaic, Junior, Forward, 0.4 ppg
Key New Players:
Hakim Hart, Freshman, Guard
Chol Marial, Freshman, Center
Makhel Mitchell, Freshman, Forward
Makhi Mitchell, Freshman, Forward
Donta Scott, Freshman, Forward
Projection:
Sophomore Jalen Smith has a future in the NBA. As a freshman last year he averaged 11.7 points, 6.8 rebounds and 1.2 blocks. He can play facing the basket and will even hit an occasional three-pointer. Ricky Lindo has high expectations heading into his sophomore season. He averaged just 1.6 points and 3.5 rebounds in limited minutes last year, but Lindo should be the best rebounder on the team and has the potential to add quite a bit of scoring as well. Freshman Chol Marial will likely replace Fernando's shot blocking abilities. Marial is a 7-2, 230 pounder who can even shoot from outside. Makhel and Makhi Mitchell bring more size and options to a frontcourt that is becoming one of the most dangerous in the Big Ten. On the perimeter, there is much more experience. Anthony Cowan is the only senior who will make a major impact. The point guard also led the team with 15.6 points and 4.4 assists last season. He can create opportunities for his teammates, but will also finish around the basket and knock down plenty of long balls. Sophomore Eric Ayala will do a bit of everything. He can handle some minutes backing up Cowan and play off the ball. Darryl Morsell is not a shooter, but he is the team's best perimeter defender and will do plenty of scoring inside the arc. Aaron Wiggins was the sixth man last year and averaged 8.3 points per game. He is a very consistent outside shooter and could be in for a big year, although more minutes will be tough to come by with so many returning options on the perimeter. Unlike some other top teams, Maryland does not have to rely heavily on newcomers. However, this is still a very young team that will need to avoid a large sophomore slump.
Projected Postseason Tournament:
NCAA
By the Numbers:
Scoring Offense: 71.4 (206th in nation, 7th in conference)
Scoring Defense: 65.5 (37, 5)
Field-Goal Percentage: 44.9 (145, 5)
Field-Goal Defense: 39.7 (14, 2)
Three-Point Field Goals Per Game: 7.3 (220, 9)
Three-Point Field-Goal Percentage: 34.9 (149, 5)
Free-Throw Percentage: 74.3 (53, 2)
Rebound Margin: 8.4 (7, 2)
Assists Per Game: 13.1 (198, 10)
Turnovers Per Game: 12.9 (173, 12)
Madness 2020 NBA Draft Rankings:
#17 Jalen Smith

#42 Aaron Wiggins

Madness 2019 Men's Basketball Recruit Rankings:
#59 Makhi Mitchell

#118 Chol Marial

#133 Donta Scott

#144 Makhel Mitchell