LSU Tigers
2019-2020 Overall Rank: #18
Conference Rank: #3 SEC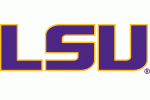 LSU took a big step forward last season, reaching the Sweet Sixteen for the first time since 2006. Three starters are gone, but Coach Will Wade is building success in Baton Rouge and this group has the talent to make another tournament run. With five key pieces returning, four junior college transfers and Parker Edwards transferring in from Southeastern Louisiana, this is an LSU team that has a lot of experience too.
2018-19 Record: 26-5, 15-2
2018-19 Postseason: NCAA
Coach: Will Wade
Coach Record: 43-20 at LSU, 134-65 overall
Key Departed Players:
Tremont Waters, Guard, 15.4 ppg
Naz Reid, Forward, 13.8 ppg
Kavell Bigby-Williams, Forward, 7.7 ppg
Key Returning Players:
Skylar Mays, Senior, Guard, 13.1 ppg
Marlon Taylor, Senior, Guard, 6.6 ppg
Javonte Smart, Sophomore, Guard, 10.5 ppg
Emmitt Williams, Sophomore, Forward, 7.5 ppg
Darius Days, Sophomore, Forward, 5.2 ppg
Key New Players:
James Bishop, Freshman, Guard
Courtese Cooper, Sophomore, Forward, JC Transfer
Parker Edwards, Sophomore, Guard, Transfer from Southeastern Louisiana
Aundre Hyatt, RS Freshman, Forward
Charles Manning Jr, Junior, Guard, JC Transfer
Caleb Starks, Junior, Guard, JC Transfer
Deshawn Thomas, Junior, Center, JC Transfer
Trendon Watford, Freshman, Forward
Projection:
Skylar Mays, Marlon Taylor and Javonte Smart will form a very dangerous backcourt trio. Mays is the team's top returning scorer, averaging 13.4 points last season. LSU has not been the most consistent outside shooting team and Mays hits just 31.3 percent of his attempts from long range. Taylor hit just 25.4 percent of his attempts from beyond the arc. The senior will continue to have some highlight dunks, but he needs to be more consistent. Smart, a 6-4 sophomore, will take over the point guard role after starting 18 games as a freshman. He averaged 11.1 points and 2.4 assists last season and is at his best when using his size and speed to attack the basket. Junior college transfer Charles Manning and incoming freshman James Bishop should provide more options on the perimeter and the hope is Edwards can be a consistent outside shooting threat. The frontcourt returns sophomore Emmitt Williams and Darius Days. Williams averaged 7.0 points and 5.4 rebounds and should emerge as the team's most dangerous player in the post. Days is undersized, but he is tough and can stretch the defense. Trendon Watford is a five-star recruit who can create mismatches with his ability to face up to the basket and knock down mid-range jumpers. Courtese Cooper should be an impactful newcomer who can block some shots. Once Coach Wade can fit all of these pieces together, LSU will be a very dangerous team. Another SEC title may be a bit out of reach, but the Tigers should continue to be a serious contender in the conference.
Projected Postseason Tournament:
NCAA
By the Numbers:
Scoring Offense: 80.4 (27th in nation, 2nd in conference)
Scoring Defense: 73.1 (220, 13)
Field-Goal Percentage: 45.7 (91, 5)
Field-Goal Defense: 43.2 (134, 9)
Three-Point Field Goals Per Game: 6.7 (269, 11)
Three-Point Field-Goal Percentage: 31.9 (299, 12)
Free-Throw Percentage: 75.2 (32, 3)
Rebound Margin: 4.5 (45, 2)
Assists Per Game: 12.9 (213, 8)
Turnovers Per Game: 12.9 (178, 6)
Madness 2020 NBA Draft Rankings:
#33 Trendon Watford

Madness 2019 Men's Basketball Recruit Rankings:
#16 Trendon Watford

#139 James Bishop