VCU Rams
2019-2020 Overall Rank: #22
Conference Rank: #1 Atlantic 10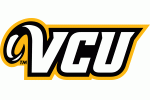 VCU made huge strides in Coach Mike Rhoades' second season leading the program. The Rams went from an 18-15 team to a squad that won 25 games and dominated the Atlantic 10. They were 16-2 in conference play and returned to the NCAA Tournament, where they fell to UCF in the first round. With the top six scorers returning, VCU is poised to be much more dangerous this March. Marcus Evans will again be the most dynamic player for the Rams. The senior guard led the team with 13.6 points, 3.2 assists and 1.9 steals last season and he will again be the most explosive scorer for the Rams.
2018-19 Record: 25-8, 16-2
2018-19 Postseason: NCAA
Coach: Mike Rhoades
Coach Record: 43-23 at VCU, 287-151 overall
Key Departed Players:
Sean Mobley, Forward, 4.2 ppg
Michael Gilmore, Forward, 3.5 ppg
P.J. Byrd, Guard, 1.2 ppg
Key Returning Players:
Marcus Evans, Senior, Guard, 13.6 ppg
De'Riante Jenkins, Senior, Guard, 11.3 ppg
Issac Vann, Senior, Forward, 10.8 ppg
Marcus Santos-Silva, Junior, Forward, 10.0 ppg
Vince Williams, Sophomore, Guard/Forward, 4.9 ppg
Mike'L Simms, Senior, Guard/Forward, 4.7 ppg
Malik Crowfield, Senior, Guard, 3.7 ppg
Corey Douglas, Junior, Forward, 3.5 ppg
KeShawn Curry, Sophomore, Guard, 2.1 ppg
Key New Players:
Jimmy Clark III, Freshman, Guard
Arnold Henderson VI, Freshman, Guard
Nah'Shon Hyland, Freshman, Guard
Jarren McAllister, Freshman, Guard
Hason Ward, Freshman, Forward
Projection:
De'Riante Jenkins is the most efficient shooter on a team that struggled shooting the basketball. The Rams ranked 335th in the nation in three-point field-goal percentage and Jenkins will need more help this year to boost that percentage up a bit. Mike'L Simms and Malik Crowfield are experienced seniors who can knock down a few shots, but consistency will be key. Issac Vann will again start at small forward and he can knock down a few shots too, but the 6-6 forward is much more effective when he attacks the basket. Like the other three returning starters, Marcus Santos-Silva also averaged double digits in the scoring department last season. He also added a team high 7.4 rebounds and 1.1 blocks. With Corey Douglas and Vince Williams adding depth, VCU returns plenty of options. Five freshmen will add to those options, led by Nah'Shon Hyland and Tre Clark. If they can help bolster VCU's perimeter scoring, this will be an extremely dangerous team. The Rams are going to play great defense and that will keep them at the top of the Atlantic 10, but if the offense becomes more consistent, VCU will be right up there with Gonzaga when it comes to the best team from a mid-major conference in the country.
Projected Postseason Tournament:
NCAA
By the Numbers:
Scoring Offense: 71.0 (219th in nation, 3rd in conference)
Scoring Defense: 61.9 (10, 1)
Field-Goal Percentage: 43.8 (210, 6)
Field-Goal Defense: 38.7 (6, 1)
Three-Point Field Goals Per Game: 7.1 (235, 8)
Three-Point Field-Goal Percentage: 30.5 (335, 12)
Free-Throw Percentage: 70.1 (195, 6)
Rebound Margin: 1.0 (152, 7)
Assists Per Game: 13.6 (153, 6)
Turnovers Per Game: 13.9 (265, 12)
Madness 2019 Men's Basketball Recruit Rankings:
#90 Nah'Shon Hyland