Creighton Bluejays
2019-2020 Overall Rank: #33
Conference Rank: #5 Big East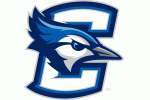 After back-to-back NCAA Tournament appearances, Creighton just missed out on a third straight trip last season. The Bluejays did make a decent NIT run though and they will look to build off that momentum heading into the 2019-2020 campaign. With four starters returning, Creighton has the experience to get back to the NCAA Tournament.
2018-19 Record: 20-15, 9-9
2018-19 Postseason: NIT
Coach: Greg McDermott
Coach Record: 207-109 at Creighton, 487-304 overall
Key Departed Players:
Martin Krampelj, Forward, 13.5 ppg
Kaleb Joseph. Guard, 4.3 ppg
Samson Froling, Center, 3.6 ppg
Connor Cashaw, Guard, 2.1 ppg
Key Returning Players:
Ty-Shon Alexander, Junior, Guard, 15.7 ppg
Mitch Ballock, Junior, Guard, 11.1 ppg
Davion Mintz, Senior, Guard, 9.7 ppg
Marcus Zegarowski, Sophomore, Guard, 10.4 ppg
Damien Jefferson, Junior, Guard/Forward, 6.2 ppg
Jacob Epperson, Sophomore, Center, 4.8 ppg
Christian Bishop, Sophomore, Forward, 4.1 ppg
Key New Players:
Jett Canfield, Freshman, Guard
Kevin Jones, Senior, Center, Grad Transfer from Idaho State
Denzel Mahoney, Junior, Guard/Forward, Transfer from SE Missouri State
Shereef Mitchell, Freshman, Guard
Jalen Windham, Freshman, Guard
Nic Zeil, Freshman, Forward
Antwann Jones, Sophomore, Guard, Transfer from Memphis, not eligible
Projection:
The backcourt returns four starters. Ty-Shon Alexander led the team with 15.7 points per game and connected on 97 three-pointers. Mitch Ballock added 11.1 points and another 95 long balls. The three-point shooting continues with Marcus Zegarowski and Davion Mintz. The Bluejays as a team ranked tenth in the nation with 10.6 three-pointers per game and 13th in three-point field-goal percentage. This is a team that will have plenty of shooters on the floor at all times and that will give the rest of the Big East fits. With Denzel Mahoney coming in from Southeast Missouri and other returning shooting options like Damien Jefferson and Kaleb Alejandro Joseph, Coach Greg McDermott has plenty of options on the perimeter. It is also helpful that some of those players are big wings who can handle playing at the four spot. The frontcourt is where the problems may lie. Martin Krampelj left early for the professional ranks and Samson Froling opted to return to Australia following his freshman campaign. Creighton was able to add Kevin Jones, a graduate transfer from Idaho State. Last year he averaged 9.9 points and 5.6 rebounds with the Bengals. Jacob Epperson only played in nine games last season and he will need to stay healthy and provide Creighton with the frontcourt depth they need to return to the tournament.
Projected Postseason Tournament:
NCAA
By the Numbers:
Scoring Offense: 77.9 (54th in nation, 3rd in conference)
Scoring Defense: 73.2 (224, 7)
Field-Goal Percentage: 47.9 (24, 1)
Field-Goal Defense: 45.7 (286, 10)
Three-Point Field Goals Per Game: 10.6 (10, 1)
Three-Point Field-Goal Percentage: 38.7 (13, 2)
Free-Throw Percentage: 67.9 (278, 9)
Rebound Margin: 0.3 (186, 7)
Assists Per Game: 16.0 (21, 2)
Turnovers Per Game: 13.3 (213, 7)