Georgia Bulldogs
Overall Rank: #38
Conference Rank: #10 SEC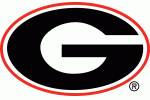 After reaching the NCAA Tournament in 2018, the Bulldogs took a step back last season. They finished in a respectable tie for sixth place in the tough SEC, but only won 18 games on the year. Coach Joni Taylor has the talent on her roster to get back to the NCAA Tournament in 2020 though. Three starters and most of the key reserves are back, but much of the excitement around this program is because of three superb recruits and the possible eligibility of former Georgia prep star Mikayla Coombs. Coombs spent a couple seasons at Connecticut where she struggled for playing time, but the former five-star recruit has the talent to make a huge impact. Coombs could be eligible this season pending the NCAA's decision. If she is deemed eligible, Georgia will have a very dangerous backcourt.
2018-19 Record: 18-12, 9-7
2018-19 Postseason: NCAA
Coach: Joni Taylor
Coach Record: 81-44 at Georgia, 81-44 overall
Key Departed Players (starters in bold)
Caliya Robinson, Forward, 14.2 ppg
Taja Cole, Guard, 11.0 ppg
Donnetta Johnson, Guard, 2.9 ppg
Key Returning Players (starters in bold)
Gabby Connally, Junior, Guard, 12.3 ppg
Stephanie Paul, Senior, Forward, 7.1 ppg
Maya Caldwell, Junior, Guard, 5.6 ppg
Jenna Staiti, Junior, Center, 7.1 ppg
Que Morrison, Junior, Guard, 4.6 ppg
Caitlin Hose, Sophomore, Guard, 2.7 ppg
Kaila Hubbard, Sophomore, Guard, 2.6 ppg
Key New Players
Chloe Chapman, Freshman, Guard
Jordan Isaacs, Freshman, Forward
Javyn Nicholson, Freshman, Forward
Shaniya Jones, Sophomore, Guard, Transfer from Virginia Tech, eligible 2nd semester
Mikayla Coombs, Junior, Guard, Transfer from UConn, awaiting eligibility
Projection:
Gabby Connally, Maya Caldwell and Que Morrison all started at least 13 games last season on the perimeter. Connally was a full-time starter and is the team's top returning scorer with 12.3 points per game. Connally was the only dangerous three-point shooter on the team last year and the team as a whole hit just 4.4 three-pointers per game. Caldwell and Morrison rarely showed off their shooting abilities, but Caldwell was a full-time starter as a freshman in 2017-2018 and averaged 8.6 points and 5.1 rebounds. Incoming freshman Chloe Chapman could play a huge role as a potential outside shooter and the point guard. The frontcourt returns a couple key cogs in Stephanie Paul and Jenna Staiti. Paul, a 5-10 senior, averaged 7.1 points and 5.0 rebounds, while the 6-4 Staiti added 7.1 points, 3.7 rebounds and 1.5 blocks. The addition of Jordan Isaacs and Jayvyn Nicholson will add more options to the frontcourt. Both are highly regarded recruits and have the talent to make a big splash right away. Moving up the SEC standings is not going to be easy due to the overall strength of the conference, but this is a Georgia team that should return to the NCAA Tournament. If all of the new faces can live up to their expectations and Coombs is eligible to play, this is a Georgia squad that can do some serious damage in March.
Projected Postseason Tournament:
NCAA
By the Numbers:
Scoring Offense: 68.4 (106th in nation, 8th in conference)
Scoring Defense: 60.1 (71, 5)
Field-Goal Percentage: 43.7 (40, 3)
Field-Goal Defense: 37.5 (60, 3)
Three-Point Field Goals Per Game: 4.4 (295, 11)
Three-Point Field-Goal Percentage: 30.6 (204, 12)
Free-Throw Percentage: 67.1 (244, 12)
Rebound Margin: 5.4 (46, 4)
Assists Per Game: 16.1 (32, 2)
Turnovers Per Game: 16.0 (200, 10)
Madness 2019 Women's Basketball Recruit Rankings:
#14 Jordan Isaacs

#29 Javyn Nicholson

#32 Chloe Chapman