Arizona State Sun Devils
2019-2020 Overall Rank: #38
Conference Rank: #3 Pac-12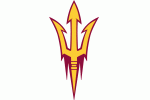 Coach Bobby Hurley has continued building up the Arizona State program. Four years ago the Sun Devils won just five Pac-12 games. Last year that total hit 12 and ASU reached their second straight NCAA Tournament. There are concerns this year with Luguentz Dort and Zylan Cheatham gone, but Coach Hurley has five players back from the regular rotation and continues to recruit experienced newcomers who are ready to fill the gaps.
2018-19 Record: 23-11, 12-6
2018-19 Postseason: NCAA
Coach: Bobby Hurley
Coach Record: 73-58 at Arizona State, 115-78 overall
Key Departed Players:
Luguentz Dort, Guard, 16.3 ppg
Zylan Cheatham, Forward, 12.1 ppg
De'Quon Lake, Forward, 4.5 ppg
Key Returning Players:
Remy Martin, Junior, Guard, 12.9 ppg
Rob Edwards, Senior, Guard, 11.1 ppg
Romello White, Junior, Forward, 8.7 ppg
Kimani Lawrence, Junior, Forward, 8.6 ppg
Taeshon Cherry, Sophomore, Forward, 6.0 ppg
Elias Valtonen, Sophomore, Guard, 0.8 ppg
Key New Players:
Andre Allen, Junior, Forward, JC Transfer
Micah Burno, Freshman, Guard
Caleb Christopher, Freshman, Guard
Jalen Graham, Freshman, Forward
Jaelen House, Freshman, Guard
John Olmsted, Freshman, Forward
Khalid Thomas, Junior, Forward, JC Transfer
Alonzo Verge Jr, Junior, Guard, JC Transfer
Projection:
Remy Martin and Rob Edwards both averaged double digits in the scoring department last year. Martin is not the most consistent outside shooter, even though he is not afraid to take some shots, but he will do plenty of scoring by attacking the basket. Martin also dished out 5.0 assists and is a superb playmaker. Edwards is the more consistent outside shooter and connected on 51 three-pointers during his junior campaign. Kimani Lawrence and Taeshon Cherry are 6-8 forwards who can stretch the defense with their outside shooting ability. This is not an Arizona State team that takes a ton of three-pointers, but they will have a lot of capable shooters on the floor at the same time and that can be very difficult to defend. Romello White is the more traditional big man who does all of his scoring in the paint. Coach Hurley hit the junior college ranks and brought three of the top players from that level. Khalid Thomas and Andre Allen will add quality options in the frontcourt, while Alonzo Verge is expected to help replace much of the perimeter scoring lost with the departure of Dort. Verge is a combo guard who will attack the basket and finish himself or find one of his teammates. A couple of the freshmen should be ready to play a role off the bench, but this group has enough experienced depth to give the freshmen time to develop. As long as those junior college transfers live up to their potential, Arizona State will be making a third straight trip to the NCAA Tournament.
Projected Postseason Tournament:
NCAA
By the Numbers:
Scoring Offense: 77.6 (58th in nation, 2nd in conference)
Scoring Defense: 73.4 (231, 8)
Field-Goal Percentage: 44.7 (161, 10)
Field-Goal Defense: 41.3 (49, 2)
Three-Point Field Goals Per Game: 7.1 (245, 8)
Three-Point Field-Goal Percentage: 33.6 (223, 9)
Free-Throw Percentage: 68.0 (273, 9)
Rebound Margin: 4.0 (54, 3)
Assists Per Game: 13.5 (169, 6)
Turnovers Per Game: 13.7 (252, 9)
Madness 2020 NBA Draft Rankings:
#59 Rob Edwards

Madness 2019 Men's Basketball Recruit Rankings:
#104 Jaelen House

#165 Jalen Graham