Houston Cougars
2019-2020 Overall Rank: #48
Conference Rank: #3 American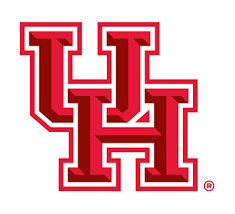 Houston will look to continue their momentum. Two years ago the Cougars went to the NCAA Tournament and won a game. Last year they reached the Sweet Sixteen for the first time since 1984 and won the outright American Athletic Conference title. Four starters are gone, but Coach Kelvin Sampson has the talent and experience he needs to get the Cougars back towards the top of the conference standings and perhaps the NCAA Tournament.
2018-19 Record: 33-4, 16-2
2018-19 Postseason: NCAA
Coach: Kelvin Sampson
Coach Record: 116-52 at Houston, 614-324 overall
Key Departed Players:
Corey Davis Jr, Guard, 17.0 ppg
Armoni Brooks, Guard, 13.4 ppg
Galen Robinson Jr, Guard, 8.0 ppg
Breaon Brady, Forward, 6.0 ppg
Landon Goesling, Guard, 2.8 ppg
Key Returning Players:
Fabian White Jr, Junior, Forward, 6.3 ppg
DeJon Jarreau, Junior, Guard, 8.7 ppg
Nate Hinton, Sophomore, Guard, 7.2 ppg
Cedrick Alley Jr, Sophomore, Forward, 4.6 ppg
Brison Gresham, Junior, Forward/Center, 3.5 ppg
Chris Harris Jr, Senior, Center, 2.5 ppg
Key New Players:
Justin Gorham, Junior, Forward, Transfer from Towson
Caleb Mills, RS Freshman, Guard
J'Wan Roberts, Freshman, Forward
Marcus Sasser, Freshman, Guard
Cameron Tyson, Sophomore, Guard, Transfer from Idaho, not eligible
Quentin Grimes, Sophomore, Guard, Transfer from Kansas, not eligible
Projection:
Despite the loss of four starters, Houston returns six players who were in Coach Sampson's regular rotation last year. Junior guard DeJon Jarreau is the team's top returning scorer at 8.7 points per game. The 6-5 junior will take over the point guard duties and proved last season that he can handle the ball and score by attacking the basket. Nate Hinton had a fine freshman campaign, averaging 7.2 points and 4.4 rebounds. He is another big 6-5 guard, but like Jarreau, Hinton will need to be more consistent knocking down outside shots. Fabian White, Cedrick Alley, Brison Gresham and Chris Harris are all experienced frontcourt players. White was the starter last season, averaging 6.3 and 4.0 rebounds per game. Justin Gorham is eligible this season after transferring in from Towson where he averaged 9.8 points and 6.7 rebounds as a sophomore. But perhaps the most important newcomer will be redshirt freshman Caleb Mills. Houston needs him to add a perimeter shooting threat to the team. If he can do that, Houston will score plenty of points. However, this is not a big team in the frontcourt and Houston will attempt to win games by playing small ball using their athleticism. Against certain opposition that could hurt the Cougars, but they do have the pieces to have another very good season.
Projected Postseason Tournament: NIT
By the Numbers:
Scoring Offense: 75.3 (101st in nation, 2nd in conference)
Scoring Defense: 61.0 (7, 1)
Field-Goal Percentage: 44.6 (165, 5)
Field-Goal Defense: 36.8 (1, 1)
Three-Point Field Goals Per Game: 9.0 (58, 1)
Three-Point Field-Goal Percentage: 35.5 (119, 2)
Free-Throw Percentage: 70.3 (184, 6)
Rebound Margin: 7.2 (8, 1)
Assists Per Game: 14.8 (68, 2)
Turnovers Per Game: 11.1 (34, 3)
Madness 2019 Men's Basketball Recruit Rankings:
#145 J'Wan Roberts