Wichita State Shockers
2019-2020 Overall Rank: #56
Conference Rank: #5 American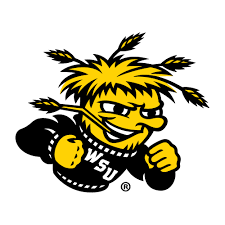 Wichita State has been a dominant basketball program under Gregg Marshall. The Shockers made every NCAA Tournament from 2012 through 2018 before failing to dance last season. The 2018-19 campaign was the first Wichita State lost double-digit games since 2009-10. With that kind of sustained success, it's not difficult to envision the Shockers bouncing back in 2019-20. Even with their top two scorers gone, Wichita State should be competitive in the AAC.
2018-19 Record: 22-15, 10-8
2018-19 Postseason: NIT
Coach: Gregg Marshall
Coach Record: 308-113 at Wichita State, 502-196 overall
Key Departed Players:
Markis McDuffie, Forward, 18.2 ppg
Samajae Haynes-Jones, Guard, 11.9 ppg
Ricky Torres, Guard, 2.3 ppg
Rod Brown, Forward, 1.1 ppg
Key Returning Players:
Jaime Echenique, Senior, Center, 9.2 ppg
Dexter Dennis, Sophomore, Guard, 8.4 ppg
Erik Stevenson, Sophomore, Guard, 6.5 ppg
Jamarius Burton, Sophomore, Guard, 6.0 ppg
Asbjorn Midtgaard, Junior, Center, 3.9 ppg
Morris Udeze, Sophomore, Center, 3.3 ppg
Isaiah Poor Bear-Chandler, Sophomore, Forward, 2.6 ppg
Key New Players:
Josaphat Bilau, Freshman, Forward
Tyson Etienne, Freshman, Guard
Noah Fernandes, Freshman, Guard
DeAntoni Gordon, Freshman, Forward
Grant Sherfield, Freshman, Guard
Trey Wade, Junior, Forward, Transfer from Junior College
Projection:
Top scorers Markis McDuffie and Samajae Haynes-Jones are graduated, but seven rotation players including three full-time starters are back for this season. Jaime Echenique is the only senior on the roster and the top returning scorer for the Shockers. Echenique averaged 9.2 points last season while leading the team in rebounding (6.0 per game) and blocks (1.4 per game). Last year was Echenique's first of Division-I basketball, so he should have an even better season as a senior. Dexter Dennis started 25 games as a freshman and earned AAC All-Freshman Team honors. Dennis averaged 8.4 points and 5.3 rebounds while shooting 40% from three on 3.9 attempts per game. Jamarius Burton started 28 games as a freshman, averaging 6.0 points, 3.4 rebounds and a team-high 3.4 assists. Burton played just 24 minutes per game and spent most of his time next to Haynes-Jones, but he should be handed the keys to the point guard spot this season. Erik Stevenson is a do-it-all sophomore guard who started 11 games last year. Stevenson averaged 6.5 points, 3.7 rebounds and 2.1 assists as a freshman. Seven-footer Asbjorn Midtgaard is the only Shocker that has been with program for more than two seasons. Midtgaard was much improved as a sophomore and continued getting better as the season progressed. Midtgaard could possibly start next to Echenique, forming a twin towers lineup for the Shockers. Reserve big men Morris Udeze and Isaiah Poor Bear-Chandler are back and will provide frontcourt depth. Junior college transfer Trey Wade is the only non-freshman newcomer for Wichita State. Wade averaged 13.4 points and 6.9 rebounds last season, and he will be a key player for Gregg Marshall as an experienced, versatile forward. Wichita State will welcome five freshmen to the team this season. None of the recruits are rated higher than three-stars, but Tyson Etienne and Grant Sherfield are both top-200 prospects. With a relatively young roster, all the incoming freshmen should have an opportunity for minutes this season. Wichita State's roster isn't particularly daunting on paper, but with Gregg Marshall as coach there is always potential for a strong season. Coming off a down year, it would be tough to bet against Marshall and the Shockers in 2019-20.
Projected Postseason Tournament: NIT
By the Numbers:
Scoring Offense: 70.5 (238th in nation, 10th in conference)
Scoring Defense: 68.7 (101, 5)
Field-Goal Percentage: 40.8 (326, 12)
Field-Goal Defense: 41.5 (55, 5)
Three-Point Field Goals Per Game: 7.5 (203, 5)
Three-Point Field-Goal Percentage: 31.0 (324, 11)
Free-Throw Percentage: 72.5 (109, 2)
Rebound Margin: 3.2 (77, 4)
Assists Per Game: 13.5 (171, 7)
Turnovers Per Game: 12.1 (99, 6)
Madness 2019 Men's Basketball Recruit Rankings:
#129 Tyson Etienne

#140 Grant Sherfield