Georgia Bulldogs
2019-2020 Overall Rank: #60
Conference Rank: #10 SEC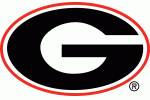 Tom Crean's first season at Georgia did not go as planned. The Bulldogs finished the year 11-21, their fewest wins since 2004-05. Year one for Crean didn't have high expectations, but year two is a different story. Georgia returns just two starters, but the incoming freshman class is top-ten in the nation and highlighted by five-star, top-three overall recruit Anthony Edwards. Crean has a history of coaching elite talents such as Dwyane Wade and Victor Oladipo, and Edwards should be next in line.
2018-19 Record: 11-21, 2-16
2018-19 Postseason: None
Coach: Tom Crean
Coach Record: 11-21 at Georgia, 367-252 overall
Key Departed Players:
Nicolas Claxton, Forward, 13.0 ppg
Derek Ogbeide, Forward, 9.7 ppg
Teshaun Hightower, Guard, 6.6 ppg
William Jackson, Guard, 5.6 ppg
E'Torrion Wilridge, Forward, 3.1 ppg
Ignas Sargiunas, Guard, 1.8 ppg
Jojo Toppin, Forward, 1.4 ppg
Christian Harrison, Guard, 1.0 ppg
Key Returning Players:
Rayshaun Hammonds, Junior, Forward, 12.1 ppg
Tyree Crump, Senior, Guard, 9.1 ppg
Jordan Harris, Senior, Guard, 7.8 ppg
Tye Fagan, Sophomore, Guard, 2.5 ppg
Amanze Ngumezi, Sophomore, Forward, 2.1 ppg
Key New Players:
Christian Brown, Freshman, Forward (4 star 70 overall)
Toumani Camara, Freshman, Forward (4 star 102 overall)
Anthony Edwards, Freshman, Guard (5 star 2 overall)
Donnell Gresham, Senior, Guard, Transfer from Northeastern
Rodney Howard, Freshman, Center (3 star 252 overall)
Michael Peake, Freshman, Forward (3 star 409 overall)
Jaykwon Walton, Freshman, Forward (4 star 83 overall)
Sahvir Wheeler, Freshman, Guard (4 star 99 overall)
Projection:
Georgia has a new look roster this year with just five players returning from last season. Rayshaun Hammonds is back after being one of just two players to average double-digit points last season. Hammonds improved greatly as a sophomore averaging 12.1 points, 6.1 rebounds and 1.6 assists in 27 games before getting injured. Tyree Crump only started four games but was fifth on the team in minutes played. Crump is a high-energy scorer off the bench who made 2.0 threes per game on 34.8% shooting from deep. Jordan Harris started 13 of his 29 games, all coming in the final 16 games of the season. In the games he started, Harris averaged 11.8 points, 4.7 rebounds, 2.0 assists and 1.5 steals. Tye Fagan and Amanze Ngumezi both return after playing limited roles as freshmen. Where the excitement lies for this Bulldog team is with the recruiting class. The headliner of the class is Anthony Edwards, a likely top-five NBA Draft pick in 2020. Edwards was a McDonald's All-American and participated in the USA Basketball U19 World Cup training camp. Edwards is a prototypical combo guard at 6-foot-5 and 215 pounds who can score in all three phases on the court. Tom Crean also recruited four four-star prospects to Georgia this season. Christian Brown, Jaykwon Walton, Shavir Wheeler and Toumani Camara are ranked between 70th and 102nd in this class on 247sports.com's consensus. Three-star recruits Rodney Howard and Michael Peake will add depth this season. Lastly, grad transfer Donnell Gresham joins the Bulldogs to add some much-needed experience to the team. Gresham has started 59 games over the last two seasons at Northeastern. Last year, Gresham averaged 9.7 points, 4.9 rebounds, 3.1 assists and 1.1 steals. Tom Crean has essentially rehauled his roster after a rough 2018-19 season. The Bulldogs look poised to improve greatly thanks to Anthony Edwards and a strong freshmen class.
Projected Postseason Tournament: NIT
By the Numbers:
Scoring Offense: 71.1 (217th in nation, 10th in conference)
Scoring Defense: 73.9 (243, 14)
Field-Goal Percentage: 44.1 (193, 8)
Field-Goal Defense: 42.6 (107, 7)
Three-Point Field Goals Per Game: 6.6 (288, 12)
Three-Point Field-Goal Percentage: 32.2 (289, 11)
Free-Throw Percentage: 70.5 (175, 8)
Rebound Margin: 2.9 (86, 7)
Assists Per Game: 13.2 (192, 7)
Turnovers Per Game: 15.8 (333, 14)
Madness 2020 NBA Draft Rankings:
#2 Anthony Edwards

Madness 2019 Men's Basketball Recruit Rankings:
#3 Anthony Edwards

#61 Christian Brown

#76 Jaykwon Walton

#82 Sahvir Wheeler

#109 Toumani Camara